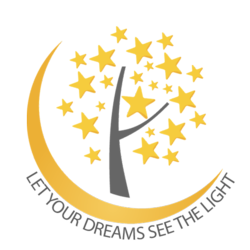 Martha Kortiak Mert's achievements make her a perfect candidate for Dreams Book's rapid expansion and aggressive goals.
Sterling, VA (PRWEB) January 15, 2013
Dreams Book Inc. (DBI) announced today that Martha Kortiak Mert has been hired in the newly created Vice President of Marketing position. Ms. Kortiak Mert will focus primarily on growing DBI's subsidiary Dreams Cloud and optimizing user experience across the company's website, mobile apps, social media and other user interfaces.
"With DBI's growth, the time was right to add new talent to our management team," said Matt N. Tabrizi, CEO and co-founder of Dreams Book. "Martha's impressive achievements with both Fortune 500 and start-up firms in the areas of marketing, branding and social media make her a perfect candidate for DBI's rapid expansion and its aggressive goals. I am excited to have her as a member of our team."
Ms. Kortiak Mert brings over 20 years of strategy, marketing and management experience in industries including media, retail, consumer products and more. She is the founder of Argeus Partners, a consulting firm focused on marketing strategy and social media, and was a junior Partner at Monitor Group, where her clients included Coca-Cola, Heineken and other major international firms. More recently, she was Vice President of Marketing Strategy at TodoBebe, an innovative media company with a presence throughout the web, social media and television. She has also held Director-level positions at Office Depot. Ms. Kortiak Mert has an MBA from the Anderson School at UCLA, and a BSFS in International Economics from Georgetown University.
About Dreams Cloud
Dreams Cloud (http://www.dreamscloud.com), a subsidiary of Dreams Book Inc. (DBI), is a global resource which specializes in gathering, saving, and tabulating a statistical compilation of dreams. The website provides its members with tools to log their dreams, create various dream journals, save them privately or share them publicly or anonymously, and receive reflections on their dreams. The goal of Dreams Cloud is to better its members' lives and those of the public through its efforts.
About DBI
Dreams Book Inc. (DBI), a Herndon, VA, based company, is the creator and manager of various internet-based projects. DBI employs fractional management and in-house expertise and development as well as a multi-national outsourced team to create value for its stakeholders through synergetic and strategic project management. DBI specializes in projects that provide social benefits and have mass appeal.