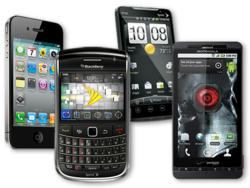 (PRWEB UK) 15 January 2013
2012 is gone, but still fresh in the minds of many. Last year saw a great number of new and interesting gadgets hit the market, and while people are usually quick to forget old acquaintances, some things are fun to reflect back on. Protect Your Bubble, special gadget insurers, take a fond look at the best 10 gadgets of 2012.
10. Nokia Lumia 920 – The first Windows 8 device, this phone is elegantly simple. Sharp screen, excellent camera and wireless charging means this device is definitely on the list.
9. The Kindle Fire – Amazon's tablet extension of the Kindle e-reader is cheaper than the iPad by around £125.00. Couple that with Amazon's website of goodies and Kindle's ease of use, the Kindle Fire presented itself as great offering for the money conscious consumer. The 7-inch version was even cheaper, coming in at £120.
8. The Surface – Finally breaking into tablets, Microsoft's Surface is a full computer. Or is it. Hard to tell, but the Windows RT system works for productivity nuts who are traveling lightly.
7. The iPad 4 – Improved on the inside and with the Retina display, the newest incarnation of the iPad came out late in 2012. The Lightning connector is great but did not win many friends as it meant in some cases the purchase of a new adapter was required.
6. Sony PlayStation 3 – Sony changed the PS3, again but the price dropped too, which was nice. For a six year old system, the PS3 is still doing well and staying relevant.
5. Samsung's Galaxy Note II – It's huge! A phone and a tablet, the portmanteau phablet may quickly enter the lexicon. Those who yearn for a big screen love this phone.
4. The Nexus 7 – First Android for phones, and then the tablet. The Nexus 7 was a partnership of Google and Asus, the laptop people. The idea worked and worked well with the 7-inch tablet lovers.
3. iPad Mini – Not to be outdone, Apple unleashed its own 7-inch tablet, the Mini. All the features of an iPad in a fraction of the size and cost.
2. Samsung's Galaxy S III – This phone set the standard for Android as an operating system. It was a huge hit after high anticipation, making it as popular as the iPhone.
1. Retina display – High definition on a tablet was unheard of, but Apple pulled it off. Movies and games are sharp, fast and bright. This was a huge wakeup for the tablet world.
Protect your bubble can provide insurance and peace of mind for these top gadget all at great value prices. Cover against accidental damage, water damage, theft and loss as an optional extra. Visit Protect your bubble for additional information or a free quote.
Protect your bubble is an online gadget insurance provider, offering great value insurance cover for mobile phones, iPads, iPhones, Smartphones,cameras and more.
Get an instant quote for your gadgets via the following URLs:
Mobile Phone Insurance: uk.protectyourbubble.com/gi-mobile-phone-insurance.html
iPhone Insurance: uk.protectyourbubble.com/ip-iphone-insurance.html
Camera Insurance: uk.protectyourbubble.com/ci-camera-insurance.html
Gadget Insurance: uk.protectyourbubble.com/gadget-insurance/
Find Protect your bubble UK on the following social networks:
Facebook: facebook.com/ProtectYourBubble
Twitter: twitter.com/protectyrbubble