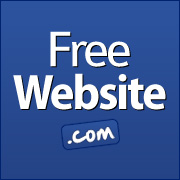 New York, NY (PRWEB) January 17, 2013
Website provider FreeWebsite.com has published an article today outlining why a website is a key asset for small business owners. In particular, the article describes how dance studio website templates can be used to promote private dance studios to potential clients.
The article stresses the need for an attractive, functional website in order for a dance studio to take advantage of online trends. The article also shows dance studio owners how to sign up for dance studio website templates with FreeWebsite.com.
"An overwhelming number of people turn to the Internet to find local businesses, " said a FreeWebsite.com representative. "With that in mind, it's imperative to create a reliable website to reach the highest possible number of clients. Even though you can teach a dance class over the Internet, you can create an experience that entices dancers to visit your studio."
Dance studio website templates will come fully loaded with the content a studio owner needs to lure dancers into a class. In addition, the site can be edited at any time via the free user-friendly management tools.
To read the article, visit: http://www.freewebsite.com/dance-studio-website-templates/
About FreeWebsite.com: FreeWebsite.com breaks down barriers to website ownership by providing attractive, easy to maintain websites, complete with content, at a low price. To learn more, visit FreeWebsite.com.