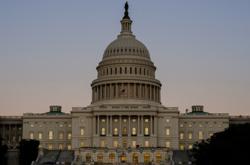 This is pretty impressive news. The medical industry has consistently been making strides and improvements, incredibly throughout the recession.
Seattle, WA (PRWEB) January 21, 2013
Disregarding the dire fears of many over the past year, 2012 turned out not to be quite the hostile waters for job creation that many supposed it would be. December's Economic Situation Report and reaction seemed to epitomize and summarize the entire year fairly well. Job creation was well above what was expected with employment up by 155,000 in December. Healthcare positions accounted for almost a third of those jobs; and overall, 2012 closed out having 338,000 new positions opened up in just the medical field alone. (bls.gov, 1/4/2013)
Also, in a new report on Labor Turnover and Openings released by the Bureau on Thursday, as of November (which is the latest comparative report) there were nearly a half a million more new jobs open and available to be filled than there were last year. (bls.gov, 1/10/2013)
"These are three reports from different angles; yet, they are showing a very well rounded picture of what the economy is doing right now. Having varied sources is important as it keeps you from focusing too much on a single element. There are going to be seasonal fluctuations. However, when we have a several perspectives we can look at, then study them over a period of time and see that they are all moving in a positive direction. That's why we can feel like we're standing on solid ground when we say that the job situation is stabilizing and that the economy is improving," says Del Johnston, Manager of Client Relations at MedZilla.com.
An interesting study was done recently which set out to understand the economic relationship between the medical schools and teaching hospitals of the U.S. and their total financial impact on the nation. The results were startling. According to the study, the Association of American Medical Colleges (AAMC), showed that combined contributed $587 billion dollars to the nation's economy as well as created nearly 3.5 million jobs directly or indirectly in 2011. The study also revealed that almost one in forty positions was held either directly or indirectly for a medical school or teaching hospital as of 2011. (Healthcarefinancenews.com, 1/9/13)
The Affordable Care Act (ACA) also has some changes that came into effect this year. In order to include a greater number of Americans receiving preventive care, the ACA now provides new funding for state Medicaid programs which cover preventive services for patients at little or no cost. Medicaid payments to Primary Care Physicians was increased to 100% as of January 1st of this year, as well as providing two more years of funding to continue coverage for children not eligible for Medicaid which will be effective as of October 1 of this year. (healthcare.gov, 1/1/13)
"This is pretty impressive news. The medical industry has consistently been making strides and improvements, incredibly throughout the recession. The incentives here for Primary Care Physicians and their support staff are extremely important. There are jobs being created throughout the industry; there are entirely new industries being created inside the Healthcare Industry. The Medical industry has grown and changed this past year; the economy has changed, as well. The changes don't have to be a bad thing; they can just be a turning point and the start of a new chapter. The Healthcare Industry is a major job creator and a hugely dynamic influence in the financial world right now. So, it's definitely the place to be and the place to be looking for opportunities," encourages John Burkhardt Managing Director of Medzilla.com.
Medzilla.com is one of the most notable and essential resources for accessing and finding healthcare, pharmaceutical, and biotech employment information on the internet. Their employment experts connect skilled and experienced workers with top industry employers.
About MedZilla.com:
Established in mid-1994, MedZilla is the original and leading web site to serve career and hiring needs for professionals and employers in biotechnology, pharmaceuticals, medicine, science and healthcare. The MedZilla jobs database contains about 7,500 open positions. The resume database currently contains over 295,000 resumes with 26,500 less than three months old. These resources have been characterized as the largest, most comprehensive databases of their kind on the web in the industries served.
MedZilla(R) is a Registered Trademark owned by MedZilla Inc. Copyright (C)MedZilla, Inc. Permission is granted to reproduce and distribute this text in its entirety, and if electronically, with a link to the URL http://www.medzilla.com. For permission to quote from or reproduce any portion of this message, please contact MedZilla, Inc. at press(at)medzilla(dot)com
Press Inquiries
Contact: MedZilla, Inc.
Phone: (360) 657-5681
press(at)medzilla(dot)com