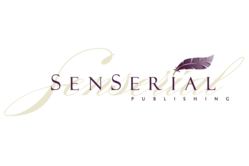 eBooks as a series!
(PRWEB) January 17, 2013
Senserial Publishing is now introducing its brand new eBook reading project through Indiegogo. This innovative publishing service will give readers an entirely new experience in reading digital books. Each week, readers can enjoy a new episode from a selection of five different serial novels. The reader can choose between a text version for eReaders or a specially designed version with great sounds and graphics for tablets and smartphones. To help Senserial fund this exciting new project, anyone can support them and pre-order using the following link: http://igg.me/p/304156/x/2006633.
Senserial's representative, Manja Haensel, states that "We want readers to get out their laptops, tablets, or phones and visit our website so that they can experience a whole new world of reading. These eBooks are designed as a series of gripping stories that can be enjoyed on digital devices at the reader's convenience. The soundtracks and graphics are there to fuel the reader's imagination."
The company was founded in January 2012 by Christian Jorda. Manja Haensel was brought onboard in March 2012 to manage the content and marketing side of the project. The two have worked together to seek out talented writers for the books that they wanted to offer. Website designer, Dimitar Dobchev has put their plan into action by creating a very user-friendly layout. Their creative staff and writers have put in long hours to get the project ready for its introduction on Indiegogo in January of this year. The team plans a full launch of the digital reading service by March 2013.
For more information on Senserial publishing, or for a peek at their new site!