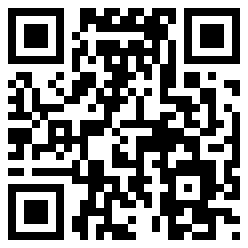 Forgiveness is a gift you give yourself
(PRWEB) January 17, 2013
Regarding the recent news that Lance Armstrong will be interviewed by Oprah at p.m. Jan 17th on OWN (http://www.cnn.com/2013/01/14/showbiz/lance-armstrong-interview/index.html), Dr. Bonnie says "forgiveness is a gift you give yourself". Dr. Bonnie says "him speaking out will be the first step in mending fences as a role model to young people and the world. As an example of a champion icon he has a responsibility to fulfill. This responsibility means he must own his mistakes, show remorse and change his behavior". He needs to "give back" for what he did. Dr. Bonnie says "this is true for any "cheater" whether it be infidelity, financial infidelity or any other kind". The key is to take responsibility for cheating behavior and be truthful, forgiveness is a gift you give yourself. Dr. Bonnie talks of forgiveness for yourself and others in her book Adultery the Forgivable Sin and Make Up Don't Break Up.
Armstrong was stripped of his 2000 Olympic medal and lost $100,000,000 in endorsement deals. Will giving back to help cancer research be enough to help him redeem himself?" questions Dr. Bonnie. How will he weather the financial fallout and rise above the fraud he committed to make up for this by doing good and giving back? "He will astonish the world when he announces he drugged 7 times for 7 wins, Did he truly ever really win?" states Dr. Bonnie. Dr. Bonnie is not sure that we can all learn from his mistakes by the figurative price he will pay. "Many (especially the young) have lost confidence in him as a mentor and role model. He has shattered the hopes and dreams of many who use exercise to reach a higher level." Dr Bonnie states.
Dr. Bonnie Eaker Weil is a leading addiction specialists and has spoken in the New York Times Sports section during Superbowl of 2011. In both 2011 and 2012, the United States Commerce Association named Dr. Bonnie New York's best therapist. She is the author of several other highly-regarded books, including "Adultery, the Forgivable Sin" and "Can We Cure and Forgive Adultery."
Be sure check out Dr. Bonnie's "Five-Star Video Contributor" videos via YouTube/Google at http://tinyurl.com/dy73rbv.
For more information about Dr. Bonnie Eaker Weil, please visit http://doctorbonnie.com/.
To interview Dr. Bonnie, contact renee(at)doctorbonnie(dot)com.