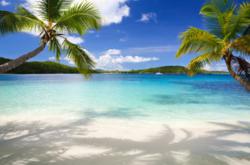 (PRWEB UK) 16 January 2013
As Generation X approaches middle age and the Baby Boomers move into the twilight years, the idea of a Gap Year Holiday becomes more and more appealing. Destinations to travel abroad are numerous. Australia, Thailand and New Zealand have proven popular in the past but Protect Your Bubble, travel insurance company, has compiled a list of top places to visit for a gap year that may not have been considered.
1. South Africa -More and more gap companies are finding this African country extremely popular. Safari in Kruger National Park, dive with the famous leaping great white sharks of False Bay, there are enough activities here to keep a gap year very busy and full of activities.
2. India – Himalayas, Goa, Kerala and the Taj Mahal are only a few of the attractions India offers. Volunteers find plenty of work in the form of elephants in Jaipur or building projects in the Himalayas.
3. Borneo – Relatively untouched, Borneo is one of the WWF's main collaborations with rainforests, unique flora and fauna an aquamarine seas. Professionals seeking a break may find gap year company, Camps International, appealing. Taking professionals and volunteers to this unique country, they work on various projects for the people and the wildlife, including orang-utan rehabilitation.
4. Tanzania – Big game hunting and national parks, Mount Kilimanjaro, the highest mountain in Africa and the famous Serengeti are all in Tanzania. Most do not realize, but scuba diving and spice tours are also available.
5. Kenya – Find 'The Big Five' – Lion, leopard, rhino, elephant and Cape Buffalo in the parks. Rainforests, coral reefs in Malindi Marine National Park and mountains are all features of this country. Mount Kilimanjaro is visible from Amboseli National Park and enjoy Rift Valley and Hell's Gate National Park. Work can range from nature preserves to nomadic community efforts, many offered by gap year company package deals.
6. Cambodia – New kid on the block, Cambodia has everything necessary for a gap year: mountains, jungle, beaches and volunteering. The temple of Angkor Wat is a UNESCO World Heritage Site and the world's largest religious centre. Visitors come here annually, so it is a site not to be missed.
A gap year is a great way to spend time away, but before shipping out, research destinations fully, make detailed travel plans and include some travel insurance from Protect Your Bubble. Annual worldwide travel insurance start from just £27.58* Visit Protect your bubble for additional information and a free quote.
-ENDS-
About Protect Your Bubble
Protect your bubble is a specialist online insurance provider that also offers a wide range of insurance products including Travel Insurance, Gadget Insurance, Bicycle insurance, Car Hire insurance and Home insurance; all at great value prices.
Related Links:
Travel Insurance - uk.protectyourbubble.com/travel-insurance/
Annual Travel Insurance - uk.protectyourbubble.com/annual-travel-insurance.html
Travel Excess Insurance - uk.protectyourbubble.com/travel-excess-insurance.html
Find Us On:
Facebook: facebook.com/ProtectYourBubble
Twitter: twitter.com/protectyrbubble
YouTube: youtube.com/user/protectyourbubble
*Prices correct at time of publish and subject to change. Quote for Worldwide (excluding Excluding United States, Canada, Bermuda and the Caribbean) Quote for including United States, Canada, Bermuda and the Caribbean are available on website.