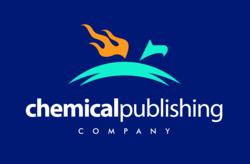 Boston, Massachusetts (PRWEB) January 16, 2013
Chemical Publishing Company is seeking authors to contribute to titles on the technology surrounding the water and waste water treatment processes.
Waste Water treatment process issues surround many of the industrial applications in this country. Some of the sectors we are looking at for inclusion are listed below.
Iron and steel industry
The production of iron from its ores involves powerful reduction reactions in blast furnaces. Cooling waters are inevitably contaminated with products especially ammonia and cyanide. Production of coke from coal in coking plants also requires water cooling and the use of water in by-products separation. Contamination of waste streams includes gasification products such as benzene, naphthalene, anthracene, cyanide, ammonia, phenols, cresols together with a range of more complex organic compounds known collectively as polycyclic aromatic hydrocarbons (PAH).
Mines and quarries
The principal waste-waters associated with mines and quarries are slurries of rock particles in water. These arise from rainfall washing exposed surfaces and haul roads and also from rock washing and grading processes. Volumes of water can be very high, especially rainfall related arisings on large sites.
Food industry
Wastewater generated from agricultural and food operations has distinctive characteristics that set it apart from common municipal wastewater managed by public or private sewage treatment plants throughout the world: it is biodegradable and nontoxic, but that has high concentrations of biochemical oxygen demand (BOD) and suspended solids (SS). The constituents of food and agriculture wastewater are often too complex to predict due to the differences in BOD and pH in effluents from vegetable, fruit, and meat products and due to the seasonal nature of food processing and postharvesting.
Complex organic chemicals industry
A range of industries manufacture or use complex organic chemicals. These include pesticides, pharmaceuticals, paints and dyes, petro-chemicals, detergents, plastics, and paper. Waste waters can be contaminated by feed-stock materials, by-products, product material in soluble or particulate form, washing and cleaning agents, solvents and added value products such as plasticisers.
Nuclear industry
The waste production from the nuclear and radio-chemicals industry is dealt with as Radioactive waste.
Water treatment
Many industries have a need to treat water to obtain very high quality water for demanding purposes. Water treatment produces organic and mineral sludges from filtration and sedimentation. Ion exchange using natural or synthetic resins removes calcium, magnesium and carbonate ions from water, replacing them with hydrogen and hydroxyl ions. Regeneration of ion exchange columns with strong acids and alkalis produces a wastewater rich in hardness ions which are readily precipitated out, especially when in admixture with other wastewater.
Chemical Publishing Company is seeking authors who wish to publish materials on the subject of water and waste water treatment processes. They are encouraged to submit materials to Chemical Publishing Company for favorable consideration by our editorial staff.
Chemical Publishing Company is also seeking Corporations for branding partnerships in this category such as 3M, Veolia Water, Dow Chemical, or AkzoNobel. Please contact Chemical Publishing Company if interested.
Chemical Publishing has a specialized niche within the STM publishing market which covers the areas of water treatment, waste water treatment, cooling water and boiler water treatment issues.
Founded in 1934 in New York City, Chemical Publishing Company has consistently provided the best in applied science and reference publications.
Chemical Publishing Co., Inc.
P.O. Box 676
Revere, MA 02151
http://www.chemical-publishing.com
Twitter: @chempubco