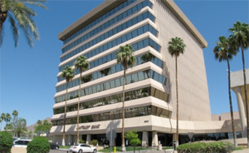 Scottsdale, AZ (PRWEB) January 16, 2013
mobiManage has announced the launch of their new website, brand and logo. This announcement comes days after achieving a #11 ranking in top Interactive Marketing and Software Development Firms in Arizona. We invite customers to check out the new mobiManage and the new direction focused on offering a true native development, management and mobile marketing platform.
The new website is built to highlight our .NET mobile platform technology and based on the premise of providing customers an easy to use web resource to get information on all of the benefits derived from utilizing a suite of tools and solutions when deploying adaptive mobile technology. The site includes a more in depth information resource to help our mobile customers understand 'mobiManage's complete range of mobile develop, management and marketing solutions.
Also incorporated into the websites are areas for whitepapers, mobile specific data, case studies and information that easily points out the many differences in technology and options available to companies looking to go mobile.
Created with the mobile customer firmly in mind the new website is specifically laid out to allow our various industry customers to see examples, check out specific modules and get some direct quotes from constituents in their markets that have used mobiManage.
"The mobiPlatform and mobiSuite are the center point of this new website change, which really gives our customers the ability to easily and affordably deploy customized mobile solutions. The goal of the new website from a content and design perspective is to ensure any company doing research could quickly understand the value of mobiManage and the many options our technology and adaptive mobile have to offer. Said Laurie Mahoney, Director of Interactive Design
About mobiManage
Based in Scottsdale, Ariz., mobiManage designs, develops, manages and markets mobile websites, mobile applications and tablet products. Each product is integrated into a next generations mobile management and marketing platform making it easy for customers to affordably deploy custom mobile solutions while utilizing their existing website technology (CMS, CRM or Database) The mission of mobiManage is to create the best mobile products in the world while providing a complete mobile marketing platform for implementing options and tools that ensure market identity and customer engagement. To learn more, please visit http://www.mobimanage.com.