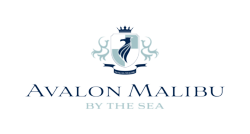 "What if addiction were a doorway to freedom"
~Dr. Joan Borysenko P.h.D.
Malibu, CA (PRWEB) January 18, 2013
As addiction treatment centers struggle to meet the needs of an ever-growing population, one facility rises to the top for providing a personalize program in a beautiful and relaxed setting. Avalon Malibu has an Admissions Counselor available at all times. After only two months in service, it is so popular that there is only a waiting list. This demand is exciting and underscores the value of the treatment available at Avalon Malibu.
One of the reasons Avalon Malibu is such a draw for addiction treatment is the philosophy and teachings of Dr. Joan Borysenko, PhD, which provide the model for cutting edge holistic treatment. Dr Borysenko is a distinguished pioneer in the research and practice of integrative medicine. Her treatment protocol is founded on scientific proof of the effect of meditation on the cellular structure of the brain and its effect on finding a healing balance for any addiction.
Avalon Malibu embraces the Avalon 10 Point Practice as presented by Dr. Borysenko. This includes the integration of neurofeedback, meditation, yoga, equine assisted psychotherapy, individual and group therapies, and more to provide the most inclusive treatment for learning to live free from addictions and the hurt of past traumas. The combination of cutting-edge clinical treatment and personalized therapy care plans are at the core of the treatment success as Avalon Malibu. The goal is to assist the client in finding new meaning for life by turning the pain of the past into a building block to the future.
The staff at Avalon Malibu includes dedicated and caring professionals such as addiction specialists, licensed psychotherapists, personal trainers, certified life coaches, nutritionists, alternative medicine practitioners, and yoga instructors. To get your name on the waiting list for treatment, call (888) 958-7511 and speak to a caring admissions consultant. Your treatment success is priority at Avalon Malibu. To learn more, visit http://www.avalonmalibu.com/.