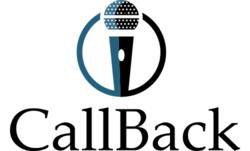 (PRWEB) January 24, 2013
CallBack Corporate Entertainment, Canada's Premiere Entertainment Agency, is pleased to announce that one of their own, popular comedian Trent McClellan will be one of the five celebrity panelists for CBC's Canada Reads; Turf Wars contest.
"Canada Reads is CBC's annual battle of the books, where five Canadian personalities each select a book they want Canada to read. They defend their chosen title in a series of debates, and the books are eliminated one by one until a winner is declared." http://www.cbc.ca/books/canadareads
This year a book representing one of the regions of Canada was chosen in Turf Wars, and McClellan, known for his unique east coast perspective, will be representing the Atlantic provinces and advocating for author Lisa More and her book, February.
The Canada Reads (debates will play out in front of an audience in Toronto and on CBC Radio One from Feb. 11 to Feb. 14, 2013.
###
Media Contact:
Judy Sims, President
403-532-7601