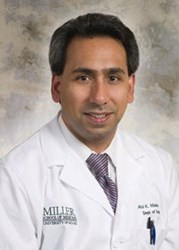 There is a difference between obesity and weight gain, a change in health habit is the first line of defense followed by surgery only if necessary. To learn more call: 800-472-4900
Los Angeles, California (PRWEB) January 20, 2013
Obesity affects more than just a person's health. In 2008 alone, the Center for Disease Control and Prevention (CDC) quoted "$147 billion" as the health care system cost for obesity in both direct and indirect ways. Direct costs could include prevention and treatment for obesity and its related issues. Indirect costs are potentially more deadly, including lowered work productivity and days absent from work, up to income lost due to premature death. Medical conditions related to obesity can include heart disease and stroke.
In a 2009 'Health Affairs' article ("Annual Medical Spending Attributable to Obesity"), more than $78 billion was attributed to obesity-related medical costs, and that "obesity rates increased by 37 percent between 1998 and 2006". In 2006, when measured across all sectors of society, those who were obese with a BMI of 30 or greater spent over $1,400 more in medical costs alone than people of normal weight. Medicare and Medicaid contributed a significant portion: "These results reveal that obesity continues to impose an economic burden on both public and private payers."
There are differences between types of obesity. Whereas general obesity has been defined as either a BMI of 30+ or a 20% increase of weight above the median, 'morbid obesity' is the term for body weight 2-3 times that of an ideal weight. With mild obesity, a consistent low-calorie diet and lifestyle changes may be sufficient, and even moderate obesity may be treatable with a medically supervised weight loss program, in possible combination with therapeutic help in behavior change. However, morbid obesity is life-threatening as well as financially threatening.
Although bariatric surgeon Dr. Atul Madan cautions those struggling with weight issues that surgery isn't always the answer, it may be the best answer for morbid obesity. "Surgical therapy is the only consistent effective long-term treatment for morbid obesity...Multiple studies and reviews have demonstrated the superiority of surgical treatment over medical treatment for morbid obesity."
The LAPBAND procedure requires an adjustment of the upper part of the stomach where a pouch is placed in order to narrow the passage of food to the other part of the stomach. If successful, the procedure is usually followed with a skin removal surgery. Dr. Atul Madan's reviews by his patients shows an increase in the number of successful LAPBAND surgeries over the years. As a LAPBAND surgeon Dr. Atul Madan is qualified to use this FDA-approved procedure for weight reduction. The LAP-BAND® Adjustable Gastric Banding System consists of a silicone gastric band that is inserted and placed around a patient's stomach. The narrowing of the stomach creates a slower ingestion process for food, without running the risks of malnutrition or internal infection that sometimes happen with other procedures. Although the LAP-BAND® system allows for a slower weight loss, it does allow a patient time to make lifestyle changes in a less drastic fashion.
Dr. Atul Madan graduated from Pennsylvania's Lehigh University and obtained a medical degree at the Medical College of Pennsylvania. Certified by the American Board of Surgery, Dr. Madan has also served on highly regarded committees such as the American Society for Metabolic and Bariatric Surgery and the Society of American Gastrointestinal Endoscopic Surgeons, as well as the boards of Bariatric Nursing and Surgical Patient Care and Obesity Surgery. Dr. Madan won the 2007 SAGES Young Investigator Award, was honored by the American Medical Association Physican's Recognition Award, among others. Dr. Madan's patient reviews are consistently high, and he received the 2011 and 2012 Patients' Choice Award. He has performed more than 150 LAP-BAND procedures.
For more information on Dr. Atul Madan or the LAP-BAND procedure, call 1-800-472-4900, or review more on Dr. Madan on http://www.obesityhelp.com/profiles/bariatric-surgeon/dr-atul-madan/.