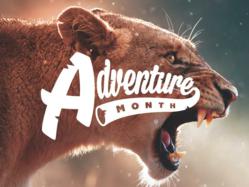 (PRWEB) January 22, 2013
With over 30 years of experience, STA Travel offers a unique travel experience. The student travel giant specializes in curating the best possible trips for their travelers while keeping them on budget. This year's lineup of adventure seeking experiences consists of trips such as STA Travel's 'Thailand on a Shoestring', a 16 day tour where travelers have the chance to chill out on the white sandy beaches of Thailand, ride an elephant or navigate a river on a bamboo raft.
STA Travel is giving one person the trip of a lifetime. The student travel leader is giving away a trip for two to New Zealand which includes two tours, trip insurance and $1000 in cash to ensure the winner has an unforgettable experience.
To Enter:
People can enter either online at statravel.com/register or at an STA Travel store.
About STA Travel
STA Travel is the youth travel expert enabling students and young adults to explore the world by creating experiences filled with adventure, discovery and personal growth. We offer a unique range of products with exclusive student discounts on airfare, accommodations, tours, rail passes and more. Globally we are present in over 60 countries through a combination of our 240 retail stores or our franchise partners, sending more than 2 million travelers away each year.