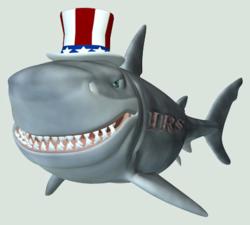 Columbus, Ohio (PRWEB) January 29, 2013
Small business owners and entrepreneurs beware! According to a recent IRS Alert by Beyond415.com, the IRS is increasing audits on small businesses in 2013. The reason for the increase may be to close the gap in lost revenue due to incorrect, or under reported, tax returns. The IRS reported a whopping $450 billion in unpaid taxes per year in their press release on January 6, 2012 (IR-2012-4). It is unlikely that this huge income gap is going untended by the IRS.
Kim Bolin of Horizon Business Solutions believes the IRS is increasing audits on small businesses in 2013, and they are starting with the higher income small businesses. Bolin says, "While smaller businesses that have poor record keeping are more likely causing the tax shortfall, it's the small businesses that earn between one and three million that the IRS is targeting first." He further explained that "The one-guy shop doesn't provide a huge reward to the IRS after they pay their auditors, but the small business person that made 2.5 million in sales, but accidentally classified his rental car reporting incorrectly, is low-hanging fruit to them."
Unfortunately the tax gap will likely continue to grow as large numbers of new entrepreneurs enter the tax base. Recent economic and business news indicates an up-swing in US entrepreneurship. According to Sarah E, Needleman of The Wall Street Journal there has been an increase in business start-ups in the construction industry during the recent economic slump. Some cite the lack of employment opportunities as a contributing factor to the growth in business start-ups like this recent article on University Entrepreneurships by Dave Lerner at The Huffington Post.
Bolin, however, believes a large portion of the new business registrations are a result of a more disturbing nature than the unemployment rate or lagging economy. He believes that people are forced into self-employment due to the continued low minimum wage.
Bolin explains his logic using cost of living averages from areavibes.com.
Minimum wage in Ohio is $7.85 per hour. After Social Security a gross monthly salary would be $1,250.
In Ohio, even a meager amount of monthly groceries would run about $258 for one person. Basic public transportation is around $70 per month. Average utilities are $120 and personal items like clothing and toiletries would be about $100 a month. The lowest possible monthly rent for one person living alone is $800. That's a total monthly expense of $1,348, which is $98 more than a person working a forty-hour week could earn.
The financial situation of the working poor is forcing more unskilled workers to strike out on their own in an effort to take control over their own financial limitations. Word that there may be a better way to earn a living spreads quickly among people who are in desperate situations. So the nannies, cooks, gardeners, roofers and housekeepers of this country have started working as third party vendors instead of using larger employers and temporary agencies to track their time. That means no W-2 forms are being filed.
On the surface this does not sound inappropriate or un-American; however, scratch a little deeper and you find the tax under-reporting IRS issue that may be causing the $450 billion dollar tax gap.
For decades the IRS has had an easy time of tracking salaries. W-2s provide a simple paper trail for income reporting. In 2012 many of those W-2s have disappeared in favor of taxes filed through sole proprietorships and S-Corporations. Small business tax returns have a larger margin of error than W-2s for income reporting.
Bolin believes much of the under-reporting of income is due to accounting ignorance. "Many of these new business owners are thrown into the complicated financial world of business ownership without proper training or education. Small business ownership is a maze of business license registration, income reporting, and tax filing." said Bolin.
For most people, the word entrepreneur conjures up a mental image of a business savvy go-getter that is making their way in the market place. Sadly, nothing could be further from reality, according to Dan Robins, long time accountant and financial advisor in Columbus, Ohio. Robins said "It is sad, really. By the time people call me to straighten out their tax issues with the IRS, it is too late. All business owners, no matter how small, should start with a well-trained accountant or bookkeeper to get their tax paper work in order."
The best thing a small businessperson can do is know what sends up the red flags. Excessive deductions, employee mis-classification and large dividends are just a few areas to be mindful of in the 2013 tax year. It is more important now than ever before to have a professional tax consultant. Bolin advises business owners to keep good records and file correctly to stay below the radar.