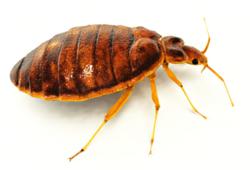 ...pictures of bed bugs could specifically help an individual correctly identify the blood-feeding pests.
Cincinnati, OH (PRWEB) January 21, 2013
In order to combat bed bug infestations, MyCleaningProducts.com released pictures of bed bugs and bed bug exterminator procedures to get rid of the pests. The eco friendly cleaning products company shared exact non-pesticide methods to kill and prevent bed bugs without hiring a pest professional.
According to My Cleaning Products, pictures of bed bugs could specifically help an individual correctly identify the blood-feeding pests. However, it added that people often skip looking at those images and go straight to the treatment. As a result, many mistake them as other insects like the young of cockroaches and booklice.
MyCleaningProducts.com stated because bed bugs are often mistaken as other common house pests, it follows that improper treatment is always implemented. Which results in money wasted and the wrong product or method to solve the problem.
Apart from that, MCP also detailed that the mis-identification of bed bugs gives them a chance to multiply. That, in return, compounds the problem they bring.
So to avoid mistaking bed bugs as any other insect and to prevent the unnecessary waste of money, My Cleaning Products advised the public to spare time looking at the pictures of bed bugs and familiarize themselves with how they look like. As it said, it is a crucial part of eliminating the pests.
However, more than just checking images of the said pests and even pictures of bed bug bites, the website added that one must also know where the vampire-like pests hide. To help any bed bug victim easily find them, it also shared in its post the bed bug signs a person must always look for.
But for a safe bed bug elimination apart from effective, My Cleaning Products recommended to the public the use of organic-based bed bug spray. It asserted that it's the best bed bug elimination help one could get as it also prevents chemical-related health risks.
Nonetheless, the site only recommended one organic-based bed bug spray – Bed Bug Bully. And to prove it themselves that it is truly safe and effective, MCP urged bed bug victims to try a complimentary sample of it.
Bed Bug Bully sample is available at MyCleaningProducts.com, according to the post.