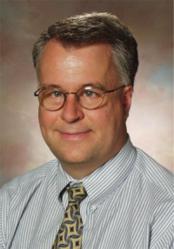 Optimizing clinical integration allows us to better serve (patients) and help…improve health and wellness.
Newport News, Va. (PRWEB) January 21, 2013
Riverside Health System named Dr. Kyle Allen Vice President of Clinical Integration, a new position for the company.
He takes on the responsibility of fostering patient-centered care as well making navigation between medical services easier for patients across the health system.
Allen, who joined Riverside in 2011, will continue to also serve as the Clinical Chief of Geriatrics and Lifelong Health. As chief, he is the medical lead for the care of an unprecedented aging population.
The new position is a complement to Allen's efforts in lifelong health. Within that Riverside division, Allen specifically works to improve aging related customer service and care coordination as patients move between the many health services needed by older adults.
Clinical Integration, Allen said, is about "helping Riverside Health System be better positioned for health care reform and further the mission to be the best integrated health delivery system in the region."
The key to success will be in aligning, Allen said, "providers, facilities and operations around best practices in clinical care. Optimizing clinical integration allows us to better serve (patients), be better positioned with the insurance companies and payers, and help our patients…improve health and wellness."
Allen joined Riverside after building an established and nationally renowned career in geriatrics at Summa Health System in Ohio. He is Board Certified in Geriatrics and Family Medicine and has invested his work life in building systems, teams, and processes that improve geriatric safety and care across a wide array of services. Allen's professional career has spanned all aspects of care from private practice, clinical educator, researcher, Veterans Affairs clinician, chief medical officer and service line leader.
Learn more about Riverside at riversideonline.com.
ABOUT RIVERSIDE HEALTH SYSTEM:
The original charter for Riverside dates back to December 15, 1915. The company began as one hospital, founded by the community and built on a site at Huntington Avenue and 50th Street in Newport News, Va. In 1962, the hospital relocated to the present site of Riverside Regional Medical Center in central Newport News. Since then, Riverside has evolved into a flagship regional medical center with affiliates throughout the region in every aspect of healthcare.
Riverside is a 501c(3) tax exempt, non-profit organization dedicated to improving health and saving lives. Riverside Health System is governed by a voluntary Board of Directors, as is each of the Riverside affiliates throughout the region.
Through the dedication and tireless energy of our employees, physicians and volunteers, we assure that the needs of the community are met in every Riverside endeavor.