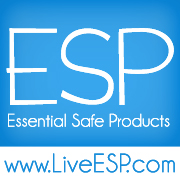 Fort Lauderdale, Florida (PRWEB) January 22, 2013
Essential Safe Products (ESP), an online shop dedicated to helping families take small steps towards building a healthier lifestyle, understands that making changes towards a toxin-free and eco-friendly lifestyle can be overwhelming, but they strongly believe being well informed and taking baby steps helps make change much easier to overcome. With recent reports in the media about the potential health concerns chemicals in plastic may cause, ESP is focusing on choosing glass over plastic when it comes to food storage.
One of the easiest places to begin making changes is in the kitchen, and making the switch from plastic to glass food containers is a great way to start. Changes in the kitchen are also common due to recent studies linking chemicals like BPA, phthalates, and PFCs to health concerns in humans and the environment. Below, ESP shares 7 of their favorite reasons why families should switch from plastic to glass food containers.
1. Glass containers won't absorb food colors or smells. Plastic is a porous material that will absorb and retain food colors and odors. Glass, on the other hand, is non-permeable and won't absorb color and odor from food.
2. Food safety. Studies have shown that the chemicals in plastic break down and leach into the food or drink they are storing (especially when heated). In turn, we consume the food and drink, allowing the chemicals to enter our bodies.
3. Taste. From a personal perspective, ESP thinks food and drink from a glass container simply tastes better.
4. Better for the environment. Not only does glass last longer than plastic, but it can also be used and washed repeatedly without sacrificing its shape, cleanliness, and durability. Also, when plastic is recycled it loses its integrity and doesn't get re-made into plastic bottles; instead, plastic is "downcycled" and turned into other types of products. Every time you purchase a plastic bottle or container, it is made using new plastic. Glass, on the other hand, can be recycled over and over again without losing its quality, so when you purchase a glass bottle, it is likely to have been made with recycled glass.
5. Saves you money over time. The initial cost of glass may be higher than plastic, but because glass lasts longer and doesn't need to be replaced as often, you'll end up saving money over time.
6. Multi-functional. Food storage. Food preparation. Serveware. From the freezer to the fridge to the oven to the table. Can the same be said about plastic food containers?
7. Gorgeous. From a simply aesthetic (and again personal) point of view, glass is gorgeous and food has much more of an appeal when presented in a glass container over a plastic one.
If you're ready to make the switch, the next step is to choose the containers of your liking. Two of ESP's favorite brands are Anchor Hocking (great for larger food items and freezer storage) and Wean Green (great for soups, sauces, and smaller portions).
About Essential Safe Products (ESP)
ESP is dedicated to helping families create healthy and non-toxic lifestyles as well as a healthy environment. Through ESP's website http://www.LiveESP.com, families can learn about toxic chemicals, find tips and tricks on how to avoid exposure to toxins, and shop non-toxic and eco friendly products.