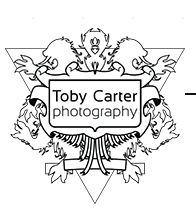 We'd be very happy to recommended Toby Carter Photography to any business needing contemporary photography.
Swindon, Wiltshire (PRWEB) January 22, 2013
There's an old adage that says first impressions make lasting impressions. Well, The British Institute of Professional Photography liked one image designed by Toby Carter so much that a merit award was given to him.
"In November 2012, I won a Merit Award for my 'Curved Walkway' image," Toby Carter of Toby Carter Photography, said in reference to the image, which can be viewed at http://www.bipp.com/Default.aspx?tabid=1101. "This was in the British Institute of Professional Photography South East Regional Awards 2012."
The British Institute of Professional Photography (BIPP) is an internationally recognized qualifying organization with over 100 years of experience in supporting photographers. It has more than 3,200 members worldwide, covering every discipline of photography.
The core aims of BIPP are to train, qualify and support professional photographers.
Toby noted that he's honored to win the merit award, and added that Toby Carter Photography (http://www.tobycarter.com/ ) aims to provide a professional photographic service for architects, interior designers, contractors and associated businesses.
Toby, who also in November 2011 passed his LBIPP, the BIPP professional award, said in an effort to stay ahead of the curve, he is launching new services aimed at the social media platform.
"Many predict that this year is going to be all about social media promoting business through contemporary channels such as blogs, Facebook, LinkedIn and Twitter," Toby said, before adding, "These are becoming more popular as businesses realise that it directly targets audiences interests."
He went on to stress that blogging or tweeting can really assist in providing anyone's business with a consistent voice so that customers can enjoy listening to a service or product they are interested in.
"This year I am fine tuning a section of my services to allow clients to outsource blog shots, Twitter pictures or Facebook galleries at an affordable rate that allows them time to build a blogosphere or Twitter page, but with high quality imagery that promotes their services," Toby said.
As to the effectiveness of Toby's work, Rhian Barnett, director of Affinitive Group, described Toby as one of the best in the business.
"We hired Toby to give us some striking visuals of a large contract we completed in Berkshire, his service was extremely professional, organized and captured our services in their finest form," Barnett said. "We'd be very happy to recommended Toby Carter Photography to any business needing contemporary photography."
For more information, please visit http://www.tobycarter.com/
About Toby Carter Photography
Toby Carter Photography specializes in architectural, corporate and advertising photography that's geared towards small to medium sized construction companies, architect practice or interior designers.
The company produces high quality images of constructed environments, beautiful interiors, bespoke construction projects and commercial schemes.
It also shoots staff portraits, team shots, at work photos and reportage style coverage, giving clients a contemporary media platform to promote their business. Alongside still photography, the company also offers full HD video services, with building walkthroughs, interviews and moving footage of your business at work.
Contact Details:
Toby Carter Photography
Westerly House
Post Office Lane, Broad Hinton
Swindon, Wiltshire
SN4 9PB, UK
Tel: +44 (0)7792 816 569