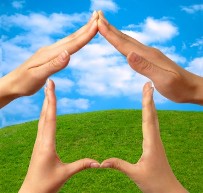 West Caldwell, NJ (PRWEB) January 23, 2013
Total Home Supply, a leading online retailer of air conditioners, heaters, and appliances, understands the needs of their customers when it comes to where there products comes from. Total Home supply now makes it easy by highlighting products assembled in the USA, while maintaining the same quality and durability of every product offered by Total Home Supply.
From the Made in USA category of the TotalHomeSupply.com webstore, you will see all of the same great features the rest of their website offers by providing easy navigation and one-page checkout with the simplicity you are accustomed to.
With the addition of this category Total Home Supply expands their air conditioner, heater, kitchen appliances, laundry, furniture and outdoor living product lines, and offers them to the general public at wholesale pricing. Now you can own a home that is outfitted and powered by American manufacturing with the satisfaction of knowing you are using durable products and supporting American industry. Total Home Supply is committed to the do it yourself community and to our country by offering this simplified way to view all the American made products that they offer. Help support the American dream by buying American products.
To reward your loyalty, Total Home Supply offers "Thanks a Heap for Shopping" rewards points that equal one point for every dollar spent and can be used toward future purchases. And don't worry about points expiring, that won't happen for 25 years -- about the time you're ready for a new appliance. Combined with free shipping on every single item, Total Home Supply is a great place for buying your home appliances online.
About Total Home Supply:
Total Home supply is an American retailer of home and business HVAC /appliances for everything from air conditioners to laundry machines. Located in West Caldwell, New Jersey Total Home Supply has been serving the community through an easy-to-navigate and customer-friendly website, by phone, fax and email. Visit their website here, http://www.totalhomesupply.com
Through an unequaled level of dedicated customer service and the commitment to educate customers about the latest appliance and HVAC technologies, Total Home Supply continues to be an industry leader in high-quality, online product distribution.