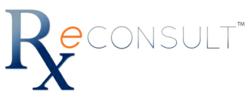 RxEconsult is more than a job board. It is a professional networking site.
Mount Olive, New Jersey (PRWEB) January 24, 2013
RxEconsult healthcare social network announces complimentary job postings and unlimited job posting packages on its healthcare job board. RxEconsult is a unique professional healthcare community where members share knowledge, network, promote their expertise and experience, and find jobs or other opportunities.
The RxEconsult job board is a resource for employers seeking professionals and job seekers looking for jobs in healthcare, pharmaceuticals, medical device, biotechnology, life sciences, and related fields. It is quickly becoming a popular job board for finding opportunities in healthcare and related industries. RxEconsult members and visitors can find healthcare and related jobs posted across the web through the RxEconsult job board. Top job searches on RxEconsult include nursing, pharmacy jobs, healthcare management, healthcare consulting, pharmaceutical industry jobs, and health information technology jobs.
RxEconsult is more than a job board. It is a professional networking site where employers and professionals connect using the RxEconsult platform and build their network. The RxEconsult social media platform allows job seekers to specify on their profile what types of jobs they are looking for and their availability. Employers can also indicate what opportunities are available at their institutions and place links to their job postings. Job seekers can post resumes as well as video resumes on their profile while employers can post brochures, other marketing documents, and company videos on their profile.
Job seekers have found jobs not posted on some popular job sites. Job seekers can search and apply directly for jobs posted on over 25,000 job sites using the RxEconsult job platform, reducing the need to visit multiple job sites. They can find jobs posted on well known healthcare job boards and company websites. There is no cost for searching for jobs.
For employers and recruiters RxEconsult helps job postings go viral. It is an excellent tool for recruiters seeking talented professionals and desire to reach millions of professionals through a single platform for an affordable price. Employers use the RxEconsult job board to complement their recruiting strategy. The RxEconsult job board has two sections. The first section allows members to post jobs for no cost. The second section allows employers to post jobs on RxEconsult plus over 25,000 partner websites for maximum visibility across the web. Jobs are promoted on multiple social networks such as Linkedin Groups, Facebook, Twitter, Google+, and are included in RxEconsult's weekly community newsletter. Jobs are also posted in Businesses | Professionals in Health Related Fields Linkedin group which is managed by RxEconsult. For added visibility job postings can be combined with banner advertising targeted to all RxEconsult members and visitors.
Job posting rates at RxEconsult job board are as follows:
RxEconsult only: No cost
RxEconsult plus over 25,000 partner sites: $99 for 3 months per job or $599 unlimited posting per year.
Job posting and advertising packages are also available.
All job posters are also featured on the RxEconsult home page for all visitors and members, providing additional visibility across the RxEconsult community. For more details visit the RxEconsult job recruiter page.
About RxEconsult Healthcare Network
RxEconsult (http://www.rxeconsult.com) is a unique professional healthcare network. Healthcare companies and professionals, and the businesses that support them use RxEconsult to network, share knowledge, promote their expertise and experience, and find healthcare jobs or other opportunities. RxEconsult is a fully functional web 2.0 platform where members share knowledge through articles, videos, discussions, and other content. They can invite contacts, interact and build their network. RxEconsult helps businesses and professionals in health related fields succeed.