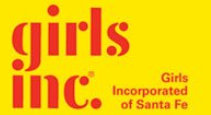 "In the spirit of National Girls and Women in Sports Day (NGWSD) on February 5, and in alignment with the Girls Inc. program 'Sporting Chance,' Girls Inc. of Santa Fe is proud to be offering this program to the community," says Kris Falvo
Santa Fe, NM (PRWEB) January 23, 2013
A family-fun tennis event that benefits Girls Inc. of Santa Fe is being held at the Shellaberger Tennis Center in Santa Fe on Saturday, February 9 from 1-4 PM. "Serving Up Love" is an afternoon of fun tennis games and exhibitions. Girls Inc is a SantaFe.com Business Directory Listing .
There will be activities for novice and experienced tennis players, including:

Tennis Bowling
Beat the Pro
Return Pro's Serve
Ace the Pro
Serve Speed Check
*Community partners include:

UNM Lobos Women's Tennis Team: assisting with the youth games
Judge Timothy Garcia and world-class senior Jimmy Parker will play an exhibition with the coaches of the UNM Lobos Women's Tennis Team
Tickets are $10 each. Children under 18 are free but must be accompanied by an adult. To purchase tickets:

Call 505-982-2042
At the door
"In the spirit of National Girls and Women in Sports Day (NGWSD) on February 5, and in alignment with the Girls Inc. program 'Sporting Chance,' Girls Inc. of Santa Fe is proud to be offering this program to the community," says Kris Falvo, Executive Director of Girls Inc. of Santa Fe.
Ms. Falvo says, "Sporting Chance provides girls with opportunities to have fun; learn basic movement and sport skills; increase their coordination, endurance, and strength; consider the career opportunities connected to sports; and learn about successful athletes and the history of women in sports. They learn how to be both cooperative and competitive, and how to discipline their bodies and their minds."
NGWSD is celebrated in all 50 states with community-based events, award ceremonies, and activities honoring the achievements and encouraging participation of girls and women in sports. "We're fortunate to have the presence of the Lobos women athletes," say Falvo who adds, "because they exemplify our mission of fostering an environment that promotes girls to be strong, smart, and bold."
Contact:
Alexis Brown, Development and Communications Director, Girls Inc. of Santa Fe
301 Hillside Ave., Santa Fe, NM 87507
Abrown at girlsincofsantafe dot org
505-982-2042 – office 505-982-0797 – fax
About SantaFe.com:
SantaFe.com provides locals and visitors to Santa Fe alike the most current interactive platform for events, music, arts, business, dining and lifestyle. SantaFe.com is a division of Hutton Broadcasting, located at 2502 C. Camino Entrada, Santa Fe, NM 87507
Contact Information:
Scott Hutton
SantaFe.com / Hutton Broadcasting
http://www.santafe.com
(505) 471-1067 (Media inquiries only, please)