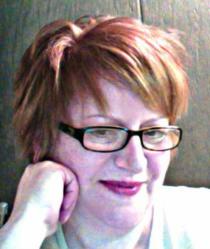 There are proactive steps that can be taken to address the effects of anxiety and depression. They are not quick fixes, they are not easy. But as a layperson who has experienced these conditions, I know that solutions are possible.
London, Ontario, Canada (PRWEB) January 30, 2013
Most people think they know what the words depression and anxiety mean.
Most people get the blues from time to time; it's a common health complaint.
Depression, in its serious state, is not a case of the blues. Everyone will experience serious mental health issues differently. But common traits consistent with a major depressive episode seem to prevail.
Chronic anxiety, similarly, is not what people think. It can be equally debilitating.
Since its launch in July of 2012, stressbubbles.com has been offering readers ideas, tips and perspectives about stress as it applies the tension and drama of daily life.
The goal, from the time the site was created, and almost 60 blog posts later, has been to help readers identify and address their stressors and become more resilient to life experiences that cause angst. And - to laugh about them.
"Without humour," Gardiner says, "contemporary life is simply overwhelming."
Starting this week stressbubbles.com will begin a new chapter, offering honest insights about serious mental health issues and their effect on the layperson.
Gardiner will explore how these conditions feel, how they affect daily life. She will also offer information about healing and coping techniques that have worked for her.
Gardiner, not a doctor or medical professional, has had her share of experience with depression and chronic anxiety.
"Having first hand experience with these conditions, I'm hoping to bring this serious topic into the light, demystify it, make it less frightening. And give other sufferers a place where they can read about how people cope, fight back and survive. And yes, where they can laugh, wherever possible."
Abby Gardiner has a Master's Degree and has been a professional writer for over 26 years. She has had her own freelance writing and research business since 1987 and has written on almost every subject and platform - from gardening and government reports, business to babies, travel to technology. She has been married for over 30 years, is a mother to two adult daughters. Her new website was launched in July, 2012.