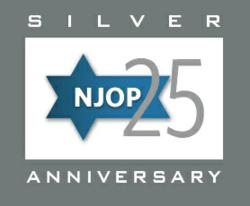 New York, NY (PRWEB) January 29, 2013
NJOP, (http://www.njop.org), will host a 25th anniversary dinner on February 5th at the St. Regis in New York City. The organization will look back at its celebrated history while setting the stage for the future of Jewish continuity. NJOP has invited legendary Jewish philanthropist and self-declared atheist Michael Steinhardt to take to the floor with NJOP founder and Executive Director Rabbi Ephraim Z. Buchwald where the two will participate in a dialogue on the Future of American Jewry. Renowned Rabbi, lecturer, author and thinker Joseph Telushkin will moderate the debate.
"We have agreed to disagree on stage, in public… which may be explosive!" said Ephraim Z. Buchwald. "We do not see eye to eye on many issues, but we both have a deep, unshakable belief in and commitment to the future of Jewish continuity. It will be equal parts honor and thrill to share the spotlight with Mr. Steinhardt."
Highly regarded Rabbi Joseph Telushkin will facilitate the discussion, sharing questions dogging Jewish thought-leaders of today. Buchwald and Steinhardt will address issues ranging from the efficacy of modern-day programs intended to engage Jews (like Steinhardt's Birthright and Buchwald's Shabbat Across America) to how the American Jewish community will look 50 years from now. The invite-only audience will include Jewish community leaders and local NJOP and Steinhardt supporters.
"It was with great urgency that we founded NJOP 25 years ago," continued Buchwald. "The entire unaffiliated American Jewish community was at risk of vanishing. Thank God, we have reached many of them, but the challenges we still face are daunting. I feel no less determined today. Our organization proceeds with pressing resolve for the day is short, the work is great and the Master of the house awaits."
NJOP's 25th anniversary dinner will honor NJOP founders and feature an original film retrospective looking back at NJOP over the last 25 years.
ABOUT NJOP: NJOP was established in 1987 by Rabbi Ephraim Z. Buchwald in response to the spiraling losses of Jews from Jewish life due to assimilation and lack of Jewish knowledge. Through meaningful educational programming and influential social media platforms, NJOP conveys the vibrancy of Judaism to modern Jews. Over the last quarter century, NJOP has engaged nearly 1,400,000 Jews in positive, joyous Jewish experiences. NJOP's renowned programs have been offered at nearly 5,000 synagogues and Jewish organizations across the nation and in 39 countries around the globe. NJOP is consistently ranked as the leader in social media, generating hundreds of thousands of daily impressions via the @JewishTweets Twitter feed and Jewish Treats blog and Facebook Page. The Jewish Treats YouTube channel boasts over one million views.