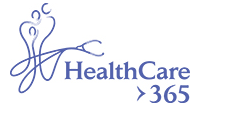 Isabel will be a valuable resource in further evaluating the diagnosis and treatment of complex clinical patients
Ann Arbor, MI (PRWEB) January 31, 2013
Isabel Healthcare announced today that HealthCare 365 has deployed the Isabel diagnosis decision support tool to support efficient decision making from diagnosis through treatment. Isabel will be integral in helping clinicians make efficient and effective decisions about their patients.
"We are pleased to provide the Isabel diagnosis and clinical content management tool for our clinicians.. Isabel will assist us in our mission to fully understand our patients and provide comprehensive service from diagnosis to treatment and management." said Vera Kohut, Hons BSc, MD, CCFP, FCFP at HealthCare 365. "Isabel will be a valuable resource in further evaluating the diagnosis and treatment of complex clinical patients, as we strive to provide excellence in our comprehensive service, from diagnosis to treatment, and management of a patients' care."
"The diagnosis decision is critical to patients' wellbeing, and getting to the correct diagnosis as soon as possible is the cornerstone to effective and efficient treatment," said Don Bauman, Isabel Healthcare chief executive officer. "We are excited to have HealthCare 365 as our first Canadian partner and to have Isabel as part of their clinician's tool kit."
About Isabel Healthcare
Isabel Healthcare Inc. was founded in 2000 by Jason Maude and is named after Maude's daughter who almost died after a potentially fatal illness was not recognized. For over 10 years, Isabel Healthcare has provided the Isabel diagnosis decision support system to hospitals, physician practices and individual physicians and gained peer reviewed validation and unmatched experience. Today, Isabel is the only diagnosis checklist system fully integrated with EMR and is used by thousands of physicians, nurse practitioners, physician assistants and students worldwide, providing diagnostic support and education by broadening their differential diagnostic considerations. Connect with us at info(at)isabelhealthcare(dot)com, 734-332-0612 or Isabelhealthcare.com or info.isabelhealthcare.com/blog to learn more.
About HealthCare 365
The HealthCare 365 Clinic was opened in 2010 as a lab to study primary care in Canada. Based on what we learned, our mission is to create a personalized, multi-faceted program to manage your health across your lifetime. Each program is specifically tailored to address your needs and goals, so that together - we stay in control. We believe that by making informed decisions from solid medical evaluations and ensuring that we follow "best practice" protocols throughout the entire management process, we will finally be able to provide that "missing link" and improve your health outcomes over time Connect with us at http://www.healthcare365.org.