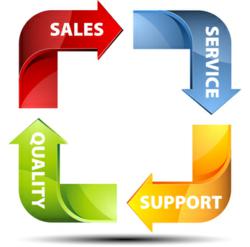 This horrible event demonstrates exactly why access to government records is so important.
Boston, MA (PRWEB) January 31, 2013
The tragedy at the Kiss nightclub in Santa Maria, Brazil, showcases exactly why the government should not consider efforts to limit public access to public information, company officials at MyReportInfo said.
"This horrible event demonstrates exactly why access to government records is so important," said company spokesman Josh Fraser. "How can people make an informed choice of whether to go to a bar, club, restaurant or other venue if they don't have access to the government's own reports as to whether that place is safe or not?"
On Sunday at least 233 people will killed in a fire at the nightclub when a pyrotechnics show caused soundproofing to catch fire. Many people died because of a lack of exits and overcrowding in the venue.
Because of public records laws in Brazil, it is unknown whether or not the club had passed safety inspections or had any fire code violations on their record. It is also unclear if authorities were aware of potential problems.
"Our own government is currently considering new laws that would limit public access to basic records like fire code violations and safety checks," Fraser said. "That's wrong and that's dangerous. Without being able to access those records, how do we know that a similar type of nightclub fire won't strike in our own neighborhoods?"
Fraser said that MyReportInfo understands that some people have online privacy concerns, but believes that access to potentially life saving information outweighs those concerns.
"You can't make informed decisions about how to protect your life or the life of people you love if the government won't give you access to the information you need," Fraser said. "Otherwise, government privacy restrictions could be leading you into a death trap."
About MyReportInfo.com:
MyReportInfo.com is a leading customer service website that caters to public records consumers. Search millions of reports in North America and find superior customer support with the website's easy live chat feature.