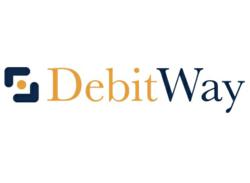 INTERAC® Online payment is a proven method for the remittance industry as it provides an environment that is fast, convenient and secure.
Montreal, Canada (PRWEB) January 31, 2013
Xpress Money, one of the leading global instant money transfer brands, has launched its online portal for Canadian remittance services with DebitWay.
Customers at the leading Canadian banks, BMO, RBC, Scotia Bank and TD Canada Trust can access this service to send money across the world and with the booming popularity of its services Xpress Money has plans of expanding this reach further.
Built on a safe and secure platform equipped with 128 bit SSL certifications and high-tech firewalls, the system has been designed to enhance the user experience and be customer friendly. Using the DebitWay remittance portal to make payments, this gateway is an immediate and effective way of transferring money online across the world.
Debanshu Majumdar, Director & Vice President at Xpress Money Services (Canada) Limited said, "Xpress Money conducted a major consumer research survey in Canada where we found that people who transfer money across the world and specifically to India, Pakistan, Philippines and the CIS region preferred the option of online money transfer from the convenience of their home or office. Based on the feedback we received, we launched this online money transfer service which helps our users transfer money from anywhere in Canada to the rest of the world. We are sure that our customers will be very pleased with the platform."
The rapid expansion into the global market for Xpress Money is also rooted in the company ethos "Bringing Home Closer" which states that "To all of us 'Home' represents a sense of comfort and security, a touch of love and empathy; a place where we feel we belong. Home is but a concept of dependability and calm where we draw our strength from and is indeed something we seek through our daily lives. To the many migrants around the world, it remains at a distance and that is why we aim to bring a bit of 'Home' closer to them."
INTERAC® Online payment is a proven method for the remittance industry as it provides an environment that is fast, convenient and secure. DebitWay.ca is becoming the leading option for the remittance industry that is looking to reduce costs, while growing their business in Canada.
Remittance companies that have a proven track record of sales and are ready to tap into the Canadian market using DebitWay Interac Online services are invited to contact DebitWay via email at social(at)debitway(dot)ca.
For more information about DebitWay visit, http://www.debitway.ca.
About DebitWay.ca - Canada's Favourite Way to Pay
Headquartered in Montreal, Canada, DebitWay.ca is a certified payment provider that offers INTERAC® Online Payment (IOP) solutions. Simply by adding additional Debitway.ca payment options to already existing platforms, Debitway.ca partners can begin accepting bank payments in real-time instantly.
DebitWay.ca's list of partners are comprised of some of the most experienced and knowledgeable people within the payment processing industry. Currently, participating financial institutions include: BMO Bank of Montreal, RBC Royal Bank of Canada, Scotia bank and TD Canada Trust.
About Xpress Money
Xpress Money is a leading online instant money transfer service with over 135,000 payout locations in more than 125 countries around the world that provides customers with the ease and security of sending money online right from their home or office.
Xpress Money is dedicated to connecting people around the world. Xpress Money's carefully chosen features provide unrivalled convenience, quality and competitiveness. Xpress Money is the chosen instant money transfer service that people around the world rely upon.
Contact Information:
Rod Tomita
social(at)debitway(dot)ca
1-877-332-4802