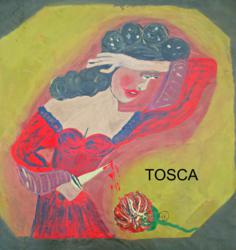 This is an incredibly exciting time for me and for our companies ambitious future
London, United Kingdom (PRWEB) January 31, 2013
Contracts have been drawn with Balmoral Dubai #4099 Inc. who holds valuable options of Euro Clear in bank securities to organize a new media and entertainment company. The new Arts and Entertainment Company will organize a film production company and are preparing to launch five new movies in 2013. More details of the films will be released at a later date.
In addition, this new funding will enable select art galleries to have funds for exhibitions and other possibilities such as several Opera Houses in the United States and Europe to flourish under the new financial conditions.
As previously announced, Rodney Lee Kincaid will serve as Chairman of the new Corporation "This is an incredibly exciting time for me and for our companies ambitious future" said Rodney Kincaid. " the challenges we face in financing the renewable energy sector moves in all other sectors as well, however balmoral cannot ignore that these opportunities have risks but they are worth it. We are happy to be helping the art at the same time open our business model to the Art Galleries and opera house with need donor and cash to survive."
Kincaid continued, "Under Balmoral leadership these new areas of entertainment that enhances so many people's lives and are viewed around the world, and provide certain funding for maintain excellence in art and entertainment and give a return to our overseas investors."
Also today was announced, Mr. Samuel Kincaid has been added to the management team to serve with an addition group of International players in the back office taking the title of Vice President Contract Administration. Kincaid stated. "Samuel A Kincaid is a world-class executive with unprecedented strategic and commercial experience for a young man. Balmoral looks forward in contracting with him to provide insight and provide important leadership in the development of our already growing client base."