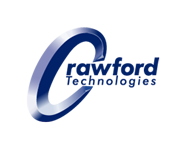 Xplor International's annual gathering and its community is an integral part of the print and mailing industry
Toronto, ON (PRWEB) January 31, 2013
Crawford Technologies announces today that they have chosen once again to take a large role in the Xplor User Conference and Vendor Forum, held annually in St. Pete's Beach, FL. Xplor International is the world's premier educational and informational event for professionals in the electronic document industry.
CrawfordTech will spearhead four different educational sessions this April, ranging from what is new and exciting in Automated Document Factory (ADF) technology to the continuously evolving standards in PDF revealing why there could be expensive legal consequences in ignoring them.
"Xplor International's annual gathering and its community is an integral part of the print and mailing industry," said Ernie Crawford, President of Crawford Technologies. "We are honored to present valuable educational sessions as part of the conference agenda and look forward to exchanging knowledge with our colleagues and participants."
"Registration for the 2013 Xplor User Conference and Vendor Forum is now open, so be sure to sign up today and mark your calendar for the timely and beneficial CrawfordTech-led sessions. While you are there, ensure you attend the CrawfordTech-sponsored Xplor Sunset Evening Party and maximize your networking opportunities with the CrawfordTech team and other attendees."
Xplor sessions led by members of the CrawfordTech management include the following:
Is Your ADF Up to Today's Challenges? – Tuesday, April 16, 2013 – 10:30-11:20 a.m: Presented by David Day, Production Management Specialist, Crawford Technologies
What's This Buzz About Archive Strategies? – Tuesday, April 16, 2013 – 1:30-2:20 p.m.: Presented by Ernie Crawford, M-EDP, President, Crawford Technologies
Emerging Technology: The Digital Mailbox (Panel) – Wednesday, April 17, 2013 – 8:30-9:20 a.m.: Hosted by Jonathan McGrew, EDP, Marketing Communications Manager, Crawford Technologies
PDF/UA: What It Is and Why Everyone Needs It – Wednesday, April 17, 2013 – 2:30-3:20 p.m.: Presented by Dave Hook, Vice President of Product Management, Crawford Technologies.
Crawford Technologies will be located at booth # 31, where they will be demonstrating their latest advancements in affordable and modular Automated Document Factory (ADF) solutions, GUI development tools, Multi-Channel Recipient Preference Management solution, Digital Mailbox Service integration tools, Document Re-Engineering products and many others.
The 2013 Xplor User Conference and Vendor forum will be taking place at the Trade Winds Island Grand Hotel and Conference Center on St. Pete's Beach April 16-18, 2013. More information, including registration details, can be found on the Xplor Event website.
About Crawford Technologies
Crawford Technologies is a worldwide leader in print-stream transformation, document re-engineering, workflow, document accessibility and archiving software solutions. Now in their 17th year of business, Crawford Technologies is continuing to grow and expand their solution offerings in the Digital Mailbox Services and Enterprise Content Management markets.
Since 1995, Crawford Technologies' award-winning solutions have helped over 700 companies around the world reduce costs associated with communications' processes by delivering bills, statements and other mission-critical transactional communications to their customers in the format they need, when they need it. This includes alternate format documents in Braille, Large Print, Audio and E-text for visually impaired and print-disabled customers.
With CrawfordTech's range of unique software products and services, our clients simplify, automate and extend document delivery cost effectively—irrespective of current, legacy or future standards in infrastructure or document output. These clients, including four of the top five US banks, four of the top five US insurance companies and four of the world's top five car manufacturers, are realizing high-value results as costs associated with document processes are minimized through automation, new opportunities for savings across critical communications are realized and they react quickly to changes in regulations, policies, business requirements and technical infrastructure.
CrawfordTech's quality software, expert support and transactional document business knowledge help clients to meet operational, service, marketing, legal and compliance requirements and automate the delivery of billions of communications to their customers annually. Simply put, companies look to Crawford Technologies for a platform-independent approach, leading system performance and superior output fidelity.
Please visit http://www.crawfordtech.com to find out more about CrawfordTech's clients, people, partners and solutions.
For media and other enquiries please contact the CrawfordTech Press Office:
North America Tel: +1-416-923-0080
UK Tel: +44 (0)20 3239 4723
media(at)crawfordtech(dot)com
http://www.crawfordtech.com