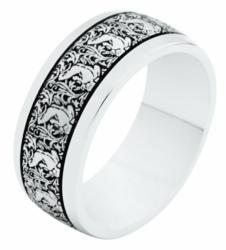 Tarnish Resistant Silver Wedding Bands
Burnsville, MN (PRWEB) January 16, 2013
Wedding Bands now offers tarnish resistant silver wedding bands and palladium wedding bands in addition to 14K gold, 18K gold, titanium and platinum wedding bands or combinations of these precious metals.
Wedding Bands displays thousands of artfully crafted women and men's wedding rings; from classic wedding bands to unique modern designs of exceptional originality and spirit. These beautiful wedding rings and diamond wedding bands are the dramatic result of human imagination using the latest Computer Aided Design and Manufacturing.
Wedding Bands manufactures the wedding bands using state of art technology, CNC machining system. Our wedding bands are not manufactured by casting; but by extruding pipes. Our wedding bands are continuous circle; they don't contain break or cut.
The diamonds used in the diamond wedding bands, anniversary rings and eternity wedding bands are cut to give the maximum brilliancy and fire. The diamonds used in our diamond wedding bands are VS in clarity G-H in color.
Wedding Bands is the largest online wedding bands company. We have been online since 1995 and fully operational as online company since 2000. Wedding Bands displays over 5000 wedding rings.
Our name is our product. We value our name. We design and manufacture the finest Wedding Bands.
WeddingBands.com