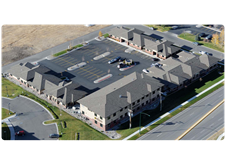 Bozeman, MT (PRWEB) November 07, 2013
In response to the recent hospital infection related fatalities caused by Clostridium difficile, BioScience Laboratories (BSLI) a Montana-based independent testing laboratory, reminds disinfectant manufacturers that product efficacy versus Clostridium difficile spores can be determined through in-vitro testing.
In spore form, Clostridium difficile can survive heat and drying, and is resistant to many legacy disinfectants. These spores can live up to five months on surfaces and in the environment.
Product efficacy testing performed at BSLI can show that new disinfectant product formulations are effective versus Clostridium difficile spores, or that more traditional products are effective when incorporating a serum load.
BioScience Laboratories' in-vitro and clinical laboratories are equipped to test not only C. diff, but many other emerging nosocomial pathogens, including various strains of MRSA and other drug-resistant bacteria strains that have become a growing concern for infection control professionals.
About BioScience Laboratories, Inc.
BioScience Laboratories, Inc. was founded in 1991 in Bozeman, MT, to provide antimicrobial product testing and result interpretation grounded in science. BSLI strives to assist its clients in strengthening their current market positions through product testing and aid in the development of new products and new markets. Today, BSLI offers a variety of state-of-the-art laboratory services and guidance regarding federal regulatory agency requirements for the healthcare, pharmaceutical, personal care and consumer products markets.