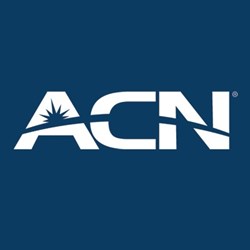 Imagine getting paid every time someone swipes a credit or debit card! It's a reality now for our IBOs in Canada as well as the U.S.
Concord, NC (PRWEB) November 20, 2013
Global product expansion continues for direct selling powerhouse ACN, Inc. – the world's largest direct seller of telecommunications, energy and other essential services people need and use every day – as the company just expanded their Merchant Services offering to their Canadian marketplace.
Through a unique referral partnership with Anovia Payments, a full-service payment processing company offering cutting edge technology to merchants of all sizes in all industries, ACN launched Merchant Services in the U.S. in July of this year, and the plan always included additional expansion to ACN's other global markets. Now, ACN's Independent Business Owners (IBOs) in Canada can provide businesses with complete payment solutions. Anovia's state of the art platform can process all payment options, including credit, debit, gift card, e-checks and e-commerce across any point of sale environment including the latest in smart phone and tablet processing.
Recognizing the importance of providing business owners the right combination of high quality payment processing at competitive rates, Anovia and ACN are offering a no-risk, no obligation promotion for their new customers, delivering a gift card bonus if a better deal can't be proposed. That's how confident the company is that they can provide more competitive rates with transparent pricing and clear terms.
The expanded partnership between Anovia and ACN is a continued win-win for both companies. In fact, the partnership combines Anovia's experience and expertise in the industry with the powerful and proven, global distribution network of ACN IBOs already in place.
"ACN's Canadian IBOs will simply refer their small business contacts to Anovia and our payments experts will take care of the rest – from providing a free consultative analysis, to the set-up, training and ongoing support of the customer," says Kevin Jones, Anovia's President and CEO. "It's our job to show the business owners that Anovia can simplify electronic payments acceptance by providing stable, effective and cutting edge products and technology in a competitive cost structure."
As part of its direct selling model, ACN's IBOs get paid from the services their customers use and pay for – services like phone service, natural gas and electricity, home security, Internet and now merchant services. This addition creates another powerful revenue stream for the IBOs.
"Imagine getting paid every time someone swipes a credit or debit card! It's a reality now for our IBOs in Canada as well as the U.S." says Greg Provenzano, ACN President and Co-Founder. "And with over 10,000 credit or debit transactions per second globally, the potential of this product for our IBOs is absolutely limitless."
About ACN Inc.
Founded in 1993, ACN is the world's largest direct seller of telecommunications, energy, and other essential services for residential and business customers. ACN provides the services people need and use every day including Digital Phone Service, Local & Long, Distance, Wireless, Energy, Television, Home Security & Automation, High Speed Internet, Technical Support and now Merchant Services. ACN operates in 23 countries with offices located throughout North America, Europe, Asia and the Pacific. For information on ACN's products and services, visit http://www.myacn.com.
About Anovia Payments
Anovia Payments is a Dallas, Texas, based single-source provider of payment services, whose goal is to provide clients with simple to use, affordable payment solutions across their state-of-the-art platform. Utilizing over 75 years of combined industry experience, Anovia's leadership team is dedicated to making payments easy for merchants and partners alike. No matter how a business chooses to accept payments – in person, online, or on the go – Anovia provides quality solutions that are simply better. For more information on Anovia Payments, visit http://www.anoviapayments.com.