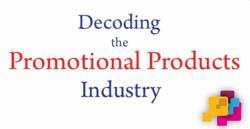 Henderson, Nevada (PRWEB) February 07, 2013
Promotional products company Promo Direct has launched a free-to-download whitepaper titled "Decoding the Promotional Products Industry". This comprehensive document is part of Promo Direct's efforts to equip new and existing buyers with an easy-to-follow guide on promotional products. Also, students and those looking for reliable research material on promotional products can download and print this document for reference.
Business owners and educational institution representatives often have a difficult time choosing the right product that will cater to their marketing needs. This whitepaper will help them make decisions in an informed and business-friendly manner. It includes several information based on surveys conducted by PPAI over the last couple of years. "Which category of products are the most successful?", "Which products do people love receiving?" and "Tips for choosing a promotional product" are just some of the topics featured in this document.
The whitepaper begins by tracing the industry's illustrious journey through history starting from American President George Washington's commemorative buttons, Jasper Meeks contribution to the promotional industry and the formation of PPAI. The document provides an engaging read and will definitely shed some interesting insights on the industry.
Promo Direct has several other whitepapers in the pipeline. The company seeks to create a Knowledge Center on the website that will serve as the best educational tool for the industry. Those interested in Promo Direct's range of products can visit their website to explore prices and special offers in detail.
About Promo Direct:
Promo Direct (http://www.promodirect.com) was formed in 1991 by Dave Sarro, an Internet-based entrepreneur. Over the years, the company has earned a reputation for delivering quality promotional products to a diverse range of businesses. Promo Direct is supported by a large network of supply chain and delivery operations in the United States and Asia.