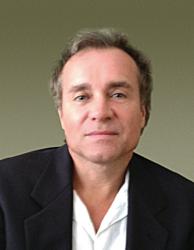 His leadership abilities, industry experience, and proven track record are welcome assets to our global team
Austin, TX (PRWEB) February 08, 2013
360training.com today announced that it has appointed Ronald Trautman as Chief Revenue Officer effective December 10, 2012. His appointment reaffirms the company's commitment to growth since his online and continuing education experience aligns with the company's strategy to scale course offerings, innovate software delivery systems, and expand sales & marketing channels. 360training.com is a pioneer in online learning and offers courses through well-known portals such as OSHAcampus.com, Learn2Serve, and agentcampus.com.
Ronald Trautman said, "After being an advisory board member for 3 years, I look forward to getting more involved with the company's daily operations and providing an efficient course delivery system and world-class product library that helps our customers reach their professional and educational goals every day."
Ronald spent a total of 7 years at Kaplan Inc. and Kaplan Continuing Education, the leading global provider of education, training, certificate, and compliance solutions with operations in 12 countries. Prior to joining 360training.com, Ronald was COO of Education Dynamics, higher education's leading marketing information and technology services company.
Coming off a strong growth year, 2013 is an ideal time for Ronald to join 360training.com. He will focus his attention on scaling the company's sales and marketing strategies to support revenue growth and margins across all sales channels, industries, and product lines.
"The executive team is thrilled that Ronald has agreed to step into this role and help us take the company to the next level. His leadership abilities, industry experience, and proven track record are welcome assets to our global team. Being able to integrate and coordinate our revenue streams at the top allows us to continue on our aggressive growth trajectory," said Ed Sattar, CEO of 360training.com.
Additional Background
In 2011, Ronald joined Education Dynamics, the largest interactive marketing and information services company that serves more than 1,800 institutions worldwide. He was instrumental in transforming the organization into a vertically integrated prospect delivery company by shifting the focus away from a high volume, low converting lead generation company. Prior to joining Education Dynamics, Ronald spent 7 years working for Kaplan Inc., the leading education provider with operations in over 30 countries and revenues of $2.9 billion. Ronald served as President of Kaplan Continuing Education, which included IT certificate prep, fire, EMS, and certificates in healthcare, IT, business, and finance.
Currently, Ronald sits on the Board of Directors of SAT LLC, London School of International Business Studies, Chat Impact, and Help Children International.
Ronald holds a Bachelor of Marketing from Florida Atlantic University.
About 360training.com
360training.com is an integrated provider of compliance learning management system, accredited training content, and services to help businesses, and professionals meet their compliance training, continuing education, certification, and career needs. The company recently introduced Predict360, an enterprise compliance and risk management system, designed to ease the regulatory compliance and reporting burden on SMBs. Ranked as the 6th fastest growing tech company in the 2006 Deloitte and Touché Fast 50, 360training.com customers include industry leaders Guaranty Bank, IBC, Trammell Crow Company, Centex Homes, and Duke Energy.