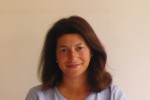 A new level of care and support for private tutors.
(PRWEB) February 04, 2013
Tutors International is one of the world's leading full-time private tutor placement organisations, with clients in 22 countries. Senior Partner, Adam Caller, reported that he is "delighted" with the partnership with Dr Anderson, and the opportunity it provides to deliver a new level of care and support for tutors.
Dr Anderson is based in London, and as well as offering appointments at her clinic and conducting house visits in the local area, she can also provide telephone and email-based support to tutors and clients around the world.
"Lisa is a very well known, well-connected family doctor, and it means our tutors and our clients have someone they can call on to get fast, expert advice on any health matter, or bypass long waiting lists to see a specialist. Lisa will be on hand to deal with anything from pre-placement medicals for tutors, to house calls if a tutor is unwell, or arranging travel inoculations."
Dr Anderson is one of London's leading private GPs, qualifying as a doctor in 1986 at St. Mary's Hospital Medical School and as a GP in 1991. Since 1993 she has been a half-time Partner at an NHS GP Practice and in parallel has developed her private general practice in order to be able to give her patients a professional, comprehensive medical service.
Although Lisa deals with all aspects of health, she has additional diplomas in Paediatrics, Obstetrics and Gynaecology and is a Member of the Royal College of General Practitioners. Over the years she has developed a further interest in diabetes, high blood pressure and treatment of depression and stress-related illnesses.
Lisa also has a flourishing medical practice within the music industry and is also on the BBC approved list of doctors. This work has given her experience with high profile individuals in a highly confidential setting.
Mr Caller added that tutoring clients are very welcome to request an introduction to Dr Anderson, as the service is also available for clients who may wish a second opinion or advice on a specialist. She is currently based at The Platinum Medical Centre at the Wellington Hospital. Enquiries: 020 7483 5148
About Tutors International
Tutors International is a worldwide organization providing experienced private tutors to work with children of all ages and nationalities. Tutors are available for full-time tutoring positions, for major support and tutoring outside school hours, or for home-schooling.
Tutors International provide tutors in a wide variety of situations from helping students re-take critical exams, helping pupils with the transition of moving between international school systems, and supporting youngsters with AD/HD and dyslexia. They provide a bespoke service to find the right tutor that suits the child's needs and aspirations, and if a live-in tutor is required, it is essential that the assigned tutor is the right match for the family and fits in the environment.
Tutors International was founded by Adam Caller who has tutored students of all ages. He has received specialist training in dyslexia and Attention Deficit Disorder and is very sensitive to children's educational difficulties. He has now turned this expertise to recruiting, training and placing other tutors to help families.