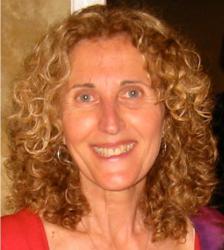 For creative people, this is way more fun. We love the challenge of developing new and better ways to do things.
Toronto (PRWEB) February 04, 2013
360-degree feedback provider Panoramic Feedback has unveiled a more efficient way to manage the thousands of email addresses in its projects.
Rather than require administrators to provide contact information for the responders, the company created a special portal where the individuals who are going to be assessed can enter their responders' addresses.
"Projects are getting bigger," explained CEO Esther Kohn-Bentley. "A year ago, we heard complaints from administrators about their growing workload from managing all that contact information. So we put people to work making the change."
Customers loved the new feature, but almost immediately they told her they wanted more. Because some addresses were being entered carelessly by the individuals, administrators were receiving lots of bounce-backs–resulting in extra work to correct those errors.
"So we assigned our developers another urgent task," says Kohn-Bentley, "and Panoramic Feedback now automatically directs the people who provided undeliverable addresses to a special page where it's easy to make corrections.
"It's a good solution from our point of view, because reducing the load on overworked administrators is one of our key goals."
Panoramic Feedback (http://www.panoramicfeedback.com/) provides online 360-degree feedback for businesses and governments worldwide.
Service providers should never expect that product improvements will satisfy the demand for innovation, Kohn-Bentley said. "In the old paradigm, entrepreneurs could design good products and sell them unchanged for years.
"Now, whether it's Panoramic Feedback, or Blackberry, or other high tech companies, we know we have to innovate constantly to maintain our lead. In fact, every change we make actually stimulates the demand for further improvements.
"But for creative people, this is way more fun. We love the challenge of developing new and better ways to do things.
"Before we finished the responder portal, we started consulting with customers about our next great improvement. We're not talking about it publicly yet, but we expect it will make their work lives better still."