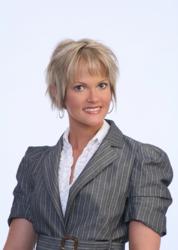 "With the book, I want to help adult students make the best decisions regarding their education so that the commitment they show is rewarded and their personal and professional dreams are fulfilled."
New York, NY (PRWEB) February 01, 2013
Today, adults considering going back to school—whether to complete their bachelor's program or enhance their resume with a graduate degree—have more options than ever. The array of choices is a terrific benefit, but it can lead to a baffling and confusing decision-making process and a real test of patience and perseverance—all before the adult student enters a classroom. And what should should returning students expect when they do return to school? It can be an intimidating experience for the returning student.
In The Adult Student: An Insider's Guide to Going Back to School, Dr. Dani Babb offers an fresh and candid look at today's options in higher education, from the perspective of an award-winning professor with more than 15 years of experience in both the traditional and online university environments.
The book is rigorously researched. Dr. Babb interviewed hundreds of professors, students and recent graduates, asking them the hard questions about higher education. She also surveyed dozens of hiring managers to learn what they look for in adult graduates, which institutions and degree programs they respect—and which ones they don't.
"I have always greatly admired those who decide to better themselves and enhance their careers by returning to school later in life," says Dr. Babb. "It's a decision that takes a great deal of character and courage and it's one that I respect enormously. It's also a very significant commitment of time, effort and financial resources. With the book, I want to help these students make the best decisions regarding their education so that the commitment they show is rewarded and that their personal and professional dreams are fulfilled."
For more information and to order The Adult Student, please visit the Babb Group website.