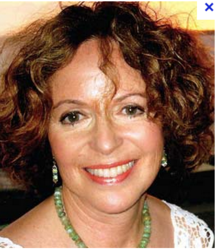 Dr. Carol Francis Radio Talk Show invites Author and Inspirational Huna Healer, Belinda Farrell.
Los Angeles, CA (PRWEB) February 07, 2013
Time Magazine (January 2013) reported its list of the Most Commonly Broken New Year's Resolutions in 2012: Lose weight; Quit Smoking; Learn Something New; Eat Healthier and Diet; Save Money and Reduce Debt; Spend More Time with Family; Travel to New Places; Be Less Stressed; Volunteer; and Drink Less. Author Belinda Farrell realized the most important promise to make and to keep is "To find your friggin' joy" despite what society tells us because then all other resolutions flow naturally from there. On the Dr. Carol Francis Radio Talk Show, Farrell's tools are detailed with Huna Chanting, Meditations, Healing Tools included during the program.
Profound and helpful interview with Belinda Farrell on the Dr. Carol Francis Radio Talk Show is located on the internet at http://www.blogtalkradio.com/dr-carol-francis/2013/01/28/find-youre-friggin-joy--by-hypnotherapist-belinda-farrell. Belinda is an authority on the topic of joy having survived losing a son, losing a fortune and overcoming an incurable medical condition. "Facing so much tragedy puts things into perspective and helped me realize what is valuable about life," says Belinda. "How you handle what is happening in the world will reveal how secure you feel inside yourself. If you don't prepare yourself on the inside, you will likely be caught up in a whirlpool of fear and grief."
Belinda Farrell sharply observes, "Often New Years Resolutions are a reflection of the priorities of our collective thoughts as a society and not really a personal priority. This interferes with finding joy as much as not being prepared on the inside. As children we're told to get good grades, go to college and get a good job. But today's college graduates find there are few jobs available. The old patterns of success are not as useful as developing a personal priority. Now students and others are creating their own work. Even though it is hard, many are happier being their own boss and providing jobs in their community." 
She adds, "Similarly, society dictates that we'll only be fulfilled if we get married, buy a house and have children. The majority of adults are now questioning this. In a survey by the National Endowment for Financial Education, nearly half of the adults surveyed said their top goal was having retirement income, whereas only 17 percent indicated home ownership as a priority. This re-evaluation of the 'American Dream' demonstrates that it is time to listen to your inner voice to determine what has true value to you and to reject societal pressures that tell us to look outside for answers rather than pay attention to the innate intelligence within."
"For many years I saw myself as a healer and performance enhancer. Therefore, I believed, I could not also be an author. One day I paid attention to the urge to share what I have learned and I wrote a book," says Belinda. "When we stop believing in the dream of the collective and start defining our own dreams, lives will change for the better. The beginning of a new year is the perfect time to start. My direct experience shows me we can dramatically overcome every major life issue we face. I am now filled with joyful experience and want to teach others how to find their friggin' joy."
ABOUT BELINDA FARRELL
Belinda Farrell has overcome multiple major life challenges. Her heartfelt and fierce acceptance of responsibility for every aspect of her life is inspirational and transformative. Belinda's unflinchingly truthful book, Find Your Friggin' Joy, details how to transform from helpless victim to joyful mastery. Belinda enhances client life performance by utilizing ancient Hawaiian teachings that are the missing links to cleaning the plaque of your soul and reaching your Higher Self. She uses several body-mind healing modalities in private sessions, customized training, and public speaking. She is a Certified Master NLP Practitioner, a Certified Master Hypnotherapist, a Reconnective Healing™ Practitioner Level III, and a Huna practitioner and healer. Visit Belinda's website: http://www.HunaHealing.com. If you'd like Belinda Farrell to speak to your group, to schedule a session or workshop, or to interview Belinda, please contact Jennifer Geronimo at (619) 713-6756 or email jmgeronimo (at) aol (dot) com.