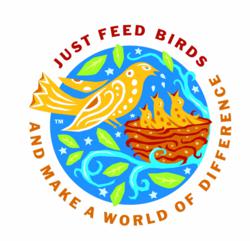 Plainfield, CT (PRWEB) February 01, 2013
In the New Year, many of us are looking to make a greater impact and change things for the better. But for most of us, it's not possible to make big changes right away. During National Bird Feeding Month in February, Droll Yankees – the leading manufacturer of bird feeders in the United States – is showing everyone how to start small, and make a world of difference for the environment.
How?
Just feed birds.
Feeding birds aids biodiversity by giving birds the energy they need to survive cold fall and winter days, spring and fall migration, spring nesting, and summer brood raising. Birds who have access to bird feeders as an extra food source are more likely to survive and raise healthy offspring. The generations of birds raised in your own yard serve as a natural form of insect control, reducing (and in many cases, eliminating) the need for pesticides. Less pesticides used create safer yard spaces for you, your children, and your pets; and result in cleaner waterways (less hazardous runoff is produced after rainstorms), increasing our quality of life and the beauty of our environment.
In nature, everything is connected. So even hanging one bird feeder - and keeping it clean for the birds that use it – makes a world of difference, not only for birds, but also for us humans. And feeding birds in your backyard will bring you years of enjoyment.
To start making a world of difference in 2013, look for Droll Yankees bird feeders at your local retailer, call Droll Yankees at 888-851-6621, or shop online at http://www.drollyankees.com.
###
In 1969, Droll Yankees started a bird-feeding revolution with Model A-6F, the first tubular bird feeder. Since then, Droll Yankees has built on that success, continually developing innovative approaches to bird feeding that benefit both the birds and Droll Yankees customers. Generations of bird lovers have appreciated Droll Yankees' quality construction, functional simplicity, and commitment to American workers. Droll Yankees offers a Lifetime Warranty and will replace any squirrel-damaged or defective parts, free of charge. To learn more about Droll Yankees' products, visit http://www.drollyankees.com.