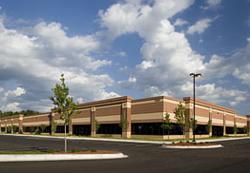 Supply Chain relocated to a new, larger facility to accommodate future expansion.
Oakdale, Minn. (PRWEB) February 04, 2013
Supply Chain Services, a leading supplier of barcoding and data capture solutions for the distribution and warehousing markets today reported its 2012 sales results. The 12.5% revenue growth to $17.4 million and commensurate margin and cash flow growth primarily reflect modest market improvements and the ongoing returns from prior year investments.
With a three year compound annual growth rate of 24%, in 2012 the company continued to implement its growth strategy by adding resources and improving its internal processes. This included expanded offerings in barcode print media and third party software, additional technical staff and a constant focus on better understanding customers' barcoding and data capture needs. In October, Supply Chain relocated to a new, larger facility to accommodate future expansion.
"This has been a year of focus on customer-centric efforts," said Chip Emery, CEO. "While the company has always focused on customer barcoding and data capture needs, we took time out this year to clearly articulate our purpose: 'helping customers operate better'. Significant effort went into reinforcing this across all business functions, but especially sales, technical support, and administration. We know that by so doing we build a sustainable, growing company for our employees and our customers."
Supply Chain Services is a full service provider of barcode systems and data collection solutions. The company specializes in designing and implementing rugged mobile computer, barcode scanner, barcode printer, and wireless network infrastructures to support supply chain processes within warehousing, manufacturing, and distribution organizations. Supply Chain Services is located in Oakdale, Minnesota and has over 2000 customers across North America. For more information, visit http://www.supplychainservices.com.