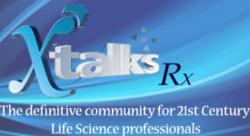 Toronto, Canada (PRWEB) February 06, 2013
As the development of new drugs is becomes increasingly expensive and lengthy process, it's clear that new approaches must be explored.
With model-based drug development (MBDD), mathematical models can be used early on to test extremely complex situations before deciding on a course of action. These models can identify the right dose, the right population, optimize clinical protocol, program, and portfolio designs, and compare candidates with existing drugs — ultimately providing better decisions and optimized returns.
Expert speakers will provide an overview of the basics of model based drug development and its practical applications — from electing the right dose and population to optimizing trial, program, and portfolio design.
Attendees will get a sense of how model- based drug development can help to:

Improve communication across disciplines
Utilize the many data domains to improve drug development
Make better, quantitative, data-driven decisions
A live Q&A with the audience will follow the main presentation.
For more information about this event or to register, http://xtks.in/xto569-event
Xtalks, powered by Honeycomb Worldwide Inc., is a leading provider of educational webinars to the global Life Sciences community. Every year thousands of industry practitioners turn to Xtalks for access to quality content. Xtalks helps Life Science professionals stay current with industry developments, trends and regulations. Xtalks webinars also provide perspectives on key issues from top industry thought leaders and service providers.
To learn more about Xtalks, visit http://xtalks.com/ContactUs.ashx
Contact:
Karen Lim (416) 977-6555 ext 227
clientservices(at)xtalks(dot)com