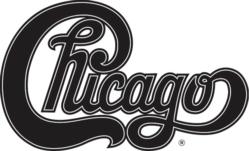 Hailed as one of the 'most important bands in music since the dawn of the rock and roll era'... - former President Bill Clinton
Chicago, IL (PRWEB) February 05, 2013
The multi-platinum, Grammy® award-winning band Chicago has released a new DVD, Chicago World Tour 2011, featuring footage of their concerts from all over the world, including London, Paris, Rome, Madrid, Zurich, Oslo, Berlin, Toronto, Brazil, Australia, and dozens of U.S. cities.
This unforgettable collection of music features some of the band's greatest and most popular hits including "Just You 'n' Me," "Feelin' Stronger Every Day," "Hard to Say I'm Sorry," "Old Days," "25 Or 6 To 4," "Saturday In The Park," "You're The Inspiration" and many others.
Additionally, fans will also experience the band in an intimate rehearsal setting, never-before-seen behind-the-scenes footage from their U.S. tour, in-depth interviews with the iconic founding members and current band members, rare archival photos and much more. The DVD is for sale on the band's website.
Additional video trailers can be found at: http://youtu.be/RBvXZI9tkIA
Hailed as one of the "most important bands in music since the dawn of the rock and roll era" by former President Bill Clinton, Chicago is the first American band to chart Top 40 albums in five consecutive decades – a landmark achievement.
Considered one of the longest running and most successful pop/rock 'n' roll groups in history, they are the highest charting American band in Billboard Magazine's list of Top 100 artists of all time, coming in at #13.
Lifetime achievements include a Grammy Award, multiple American Music Awards, elected as Founding Artists to the John F. Kennedy Center for the Performing Arts, a Star on the Hollywood Walk of Fame, a Chicago street dedicated in their honor, and Keys to and Proclamations from an impressive list of US cities.
Formed in 1967 in Chicago, the "legendary rock band with horns" released their first album "Chicago Transit Authority" in 1969. Since then, they have had record sales top the 100,000,000 mark, and include 21 Top 10 singles, 5 consecutive Number One albums, 11 Number One singles and 5 Gold singles. An incredible 25 of their 34 albums have been certified platinum, and the band has a total of 47 gold and platinum awards.
From the signature sound of the Chicago horns, their iconic Vocalists, and a few dozen of ever-Classic Songs, this band's concerts are celebrations. The band is now in their 46th consecutive year of touring, without missing a single concert date!
This DVD documentary showcases the band's relentless enthusiasm and sheds light on their amazing musical journey – one that is far from over.