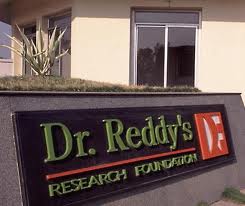 It is disappointing that a drug with so many serious, life-changing side effects has received approval for sale yet again.
Newport Beach, CA (PRWEB) February 02, 2013
Dr. Reddy's Laboratories announced that it has begun sales of a generic form of anti-hair loss drug Propecia in the United States. According to a Jan. 3 Fox News report, Dr. Reddy will sell finasteride 1 milligram tablets, which mimics Merck & Co. Inc.'s Propecia, for six months.
The report states that annual sales of Propecia in the United States hit $136 million for the 12 months ended October. Under United States law, the first successful generic challenger to a drug will get 180 days of sales exclusivity, allowing the company to rake in high profits before other competitors get in and push down prices of the generic drug, the article states.
Experts project that Dr. Reddy's is likely to chalk up close to $20 million in sales for the generic version of Propecia during that six-month window, Fox News reports. The drug could generate close to $30 million for the company in the next fiscal year starting in April, the report states.
In April 2012, the U.S. Food and Drug Administration (FDA), required label changes Propecia with the active ingredient finasteride, after patients reported additional adverse side effects that were not apparent at the time of the drugs' approve.
According to an FDA alert, the Propecia labels since include side effects such as "libido disorders, ejaculation disorders, and orgasm disorders" that continued long after individuals stopped taking the drug. Thousands of men nationwide have filed lawsuits against Merck alleging that the finasteride-containing drug caused sexual dysfunction and other sexual side effects even after they discontinued the drug.
It is disappointing that a drug with so many serious, life-changing side effects has received approval for sale yet again, said John Bisnar, founder of the Bisnar | Chase personal injury law firm. "While it seems to help pharmaceutical companies get in and make a quick buck, it is the consumers who end up suffering because of lack of information about the potential side effects of dangerous drugs."
It is heartbreaking to read stories of victims who allege that they had fulfilling lives before they took Propecia, Bisnar says. "It is sad that pharmaceutical companies often put profits before people. No drug should be introduced to the market until it is properly tested. If there are serious, long-term side effects, consumers should certainly be forewarned."
About Bisnar | Chase
The California product liability lawyers of Bisnar | Chase represent victims of defective products such as prescription drugs. The firm has been featured on a number of popular media outlets including Newsweek, Fox, NBC, and ABC and is known for its passionate pursuit of results for their clients. Since 1978, Bisnar | Chase has recovered millions of dollars for victims of defective products.
For more information, please call 800-561-4887 or visit http://www.bestattorney.com for a free consultation.
Sources: http://www.foxbusiness.com/news/2013/01/03/dr-reddy-starts-us-sales-generic-drug-to-treat-male-baldness/
http://www.fda.gov/Drugs/DrugSafety/InformationbyDrugClass/ucm299754.htm
http://www.drreddys.com/media/press-releases.html#