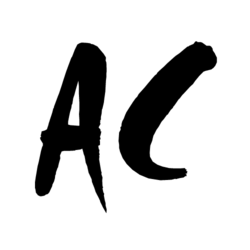 Much faster. Way simpler. A lot better.
Washington, DC (PRWEB) February 05, 2013
For nearly four years ActionComplete GTD Toolkit has been helping people around the world become more effective. The hallmark of ActionComplete is its streamlined yet flexible and sophisticated task management approach that enables people of all walks of life to take a firm grip on their tasks, assignments, errands, and to-dos and put a stop to leaks through the cracks.
ActionComplete LLC announces the release of the fourth major iteration of its flagship product - ActionComplete GTD Toolkit for Web. The release delivers a marked performance boost and a fresh user interface.
About ActionComplete 4 for Web
ActionComplete 4 for Web greets the user with a 3-column layout that hosts 4 task panels. The column hosting 2 task panels is user-selectable as is the order of task panels. The columns are fixed-width and full height to allow for simple and convenient task management and beautiful content presentation.
All the common usage scenarios such as task creation, completion, and manipulation have been optimized for speed. Depending on a particular usage scenario ActionComplete 4 performs 10-100 times faster than ActionComplete 3.
ActionComplete for Web is provided as a service with an annual license fee of $19.99. When a user first signs in to the application, he or she is issued a license that allows full access to the product for 7 days free of charge.
For a limited time, through February 28, one-year access license for ActionComplete for Web can be purchased for a discounted price of $14.99 ($5 off or 25% off). To claim the discount a user needs to purchase the license via Google Wallet and apply coupon code AC4WEB.
About ActionComplete GTD Toolkit
ActionComplete allows a user to manage four types of tasks: Actions (next actions in GTD speak), Waits (Waiting for), Projects, and Ideas (Someday/Maybe).
The tasks can be assigned three types of metadata: tags, people, and places.
The user can assign a due date to any task. Tasks due today and overdue tasks appear in green and red, respectively, so that the user can spot them easily.
ActionComplete uses the concept of weight to define a relative importance or priority of tasks. Task panels are color-coded according to their weight for easy visual identification. Tasks with the greater weight value are considered more important.
The user can leverage reminders to setup audible and visual alerts at specified times or have ActionComplete send him or her an email.
ActionComplete enables the user to quickly get the best view of his or her tasks with the help of several filters and a number of sort options.
The user can drag and drop his or her tasks between panels as needed.
Projects can contain child actions and waits and allow the user to create additional structure in his or her task management framework.
With ActionComplete the user can create recurring tasks and duplicate existing projects.
ActionComplete GTD Toolkit for Web is integrated with Google services. Google Contacts are ActionComplete people. Google Calendars can be displayed alongside the user's tasks. The user can attach his or her Google Drive documents to the tasks.
The robust and efficient email interface allows the user to create and complete ActionComplete tasks directly from their email program.
ActionComplete allows the user to export and import the tasks to/from a CSV file as well as export to an HTML report for printing. 
About Other ActionComplete Products
ActionComplete GTD Toolkit is available on Android phones and iPhone. ActionComplete applications for smartphones can work in a standalone mode or together with ActionComplete for Web.
ActionComplete for Android can be purchased from Google Play for $4.99.
ActionComplete for iPhone can be purchased from the App Store for $4.99.
To learn more about ActionComplete GTD Toolkit please visit actioncomplete.com.
About ActionComplete LLC
ActionComplete LLC develops and markets productivity applications that form ActionComplete GTD Toolkit. ActionComplete LLC is based in Washington, DC metro area.