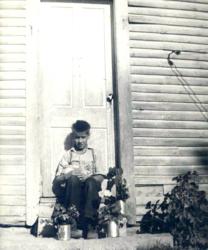 Today's digital generation absorbs information in sound bites and if we want these valuable life lessons to penetrate, they need to be brief, in multimedia and engaging
Knoxville, Tenn. (PRWEB) February 05, 2013
LegacyStories.Org: With the explosion of smart phones, tablets, Facebook and Twitter, the human experience is currently being recorded in real time, securing a form of immortality for today's digital generation.
Tragically though, the vast majority of the 20th century's human experience will be unwittingly thrown away by the children and grandchildren mainly because the people in those old photos may as well be strangers.
"If ever there was a body of human history that should be immortalized it is the life experiences of Baby Boomers and their parents of the Greatest Generation. They built our roads, fought to preserve our freedoms and changed society forever," says co-founder Tom Cormier. "They will miss their one chance to be remembered because of humility and a lack of experience with digital technology."
LegacyStories.org is a senior-friendly cloud-based archival website for learning how to preserve vintage photos, audios and writings, with sharing features and even personal assistance from a network of Certified Legacy Advisors.
The free website makes telling life stories fun and easy in a way that appeals to all generations. Users upload a photos and, using their computer microphone, record their voice describing the people and events in the pictures.
"We intentionally limited the recording time to three minutes because that's about all people seem to have time for these days," Cormier says. "Today's digital generation absorbs information in sound bites and if we want these valuable life lessons to be heard, they need to be presented in multimedia, engaging and brief."
The innovation of the 3-minute talking photo helps today's youth learn about what makes their family special at a time when they need it most.
"While helping my Mom create her talking photos she told stories I never heard before," said Byron Davidson, owner of 1st Class Reunions in Loganville, GA. "Because they were short stories they were coming at me rapid fire. I couldn't get enough of them."
A Legacy Stories iPad app will be available in the iTunes store some time in late February, 2013. The app makes it even easier to create talking photos remotely.
About LegacyStories.org
LegacyStories.org is the official archive and sharing site for the Living Legacy Project. The free site provides five degrees of privacy, unlimited multimedia story pages, storage for pre-recorded vintage audios, and slideshows that can be narrated from the user's computer microphone.
Members can also tell the story of ancestors and link those stories, photos or audio recordings to one of over 3.5 billion ancestors in the official Family Tree of humankind, connecting the past, enriching the present and inspiring the future.
Members have access to the Legacy Shop with over 300 legacy-related books, tapes and digital tools plus a directory of genealogical and historical societies throughout the world.