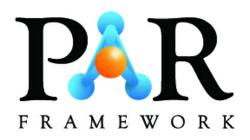 "Common data definitions are at the core of the work we are doing with PAR." said Beth Davis, PAR project director.
Boulder, CO (PRWEB) February 05, 2013
Today the WCET-managed Predictive Analytics Reporting (PAR) Framework project publicly released full data definitions for the more than 60 institutional, transcript and student-level data collected from its 16 institutional partners for inclusion in the PAR database. This is the first time that the data fields and definitions used in PAR Framework modeling and analysis have been available beyond the project's institutional partners. PAR data definitions have been published using a Creative Commons license – attribution, non-commercial, share-alike - to encourage distribution of the definitions into the higher education research community. Moving forward, PAR will continue to refine its data set to align, where appropriate, with the recently released Common Education Data Standards (CEDS) version 3 and other pertinent higher education data sets.
The PAR Framework is a multi-institutional data-mining project comprised of two-year, four-year, public, proprietary, traditional and progressive institutions contributing their anonymized student data and expertise to identify common factors contributing to student loss and find effective practices that measurably improve student momentum and progression in U.S. higher education. PAR offers educational stakeholders a unique multi-institutional lens for examining dimensions of student success from both unified and contextual perspectives. Sixteen member institutions have already submitted over 1,700,000 anonymized and institutionally de-identified student records and 8,100,000 course level records already to the PAR Framework dataset.
"Common data definitions are at the core of the work we are doing with PAR. Our goal in working with these varied institutional partners was to define common variables to ensure that comparisons and aggregation are valid, reliable and repeatable," said Beth Davis, PAR Framework project director. "These variables will be used as building blocks in various strategic combinations to craft meaningful outcome measures and actionable predictors of student risk which further highlights the importance of common definitions. The more than 60 contributed variables submitted by our institutional partners and the new variables constructed from them will be used to yield meaningful benchmarks and predictive models against which partner institutions can evaluate retention strategies."
The data definitions have been published utilizing the Data Cookbook, a collaborative data dictionary and data management tool for higher education built by IData, Inc. The data definitions are published under a creative commons license – attribution, non-commercial, share-alike, allowing the greatest reach of the definitions into the higher education research community.
"The focus on common data definitions within the PAR Framework has been a challenging yet rewarding part of this process. Working collaboratively with representatives from a heterogeneous group of institutions takes time, but the benefits of common data definitions are tremendous," said Mike Sharkey, Director of Academic Analytics at the Apollo Group (parent company of the University of Phoenix). "The online Data Cookbook forum for publicly sharing our data model creates opportunities for alignment and collaboration with other projects and other datasets meaningful in higher education."
Since 2004, IData Inc. has assisted higher education institutions in becoming more productive with their administrative systems and data management processes. IData has successfully cultivated a unique team of industry experts, all of whom have experience working for higher education institutions or student information system vendors. With a client list of more than 200 institutions, IData is a recognized leader in the field and continues to offer innovative solutions and consulting services. The company's flagship solutions include DataCookbook.com and the IData Hub.
"Utilizing the online Data Cookbook was a very beneficial way to develop the overall parameters of the individual data variables," said Vincent Maruggi, Director of Institutional Research at Broward College. "The iterative, cooperative process unearthed a number of variables that had multiple interpretation options that needed rational and consistent consideration, especially considering their application across the diverse set of institutions involved in PAR. The dialog was highly productive and forced me to investigate deeper into Broward College's student data system for elements that were not previously utilized in a like manner, while also giving us a new conceptual structure for future reporting."
To learn more about the Predictive Analytics Reporting (PAR) Framework, visit the recently launched website at http://parframework.org or to see the public definitions visit: [https://public.datacookbook.com/public/institutions/par
The WICHE Cooperative for Educational Technologies (WCET) is a cooperative, membership-driven, non-profit provider of solutions and services that accelerate the adoption of effective practices and policies, advancing excellence in technology-enhanced teaching and learning in higher education. More information about WCET's institutional membership resources, services and common interest groups can be found on WCET's website, http://wcet.wiche.edu.