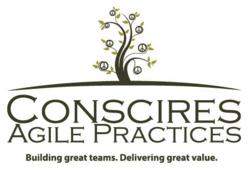 Early Bird pricing available until March 13th, 2013
(Discount of $200)
Los Angeles, California (PRWEB) February 04, 2013
What will be received from this course:

A vivid, 55-page student workbook full of custom exercises, activities and course summaries that capture the essential points one can learn and comprehend to pass the Certified ScrumMaster assessment.
A signed copy of Carlton's book, Fourteen Observations of Good Scrum Practice, to use as a study guide to prepare for the assessment.
Documented scrum case studies explaining how scrum was used to create successful outcomes and improved teams.
A reading list of great books to jump start continuing education on topics such as how to do scrum better, scaling scrum, distributed scrum, estimating and planning, lean thinking, facilitation, collaboration, communication and other essential topics.
Thought-provoking articles relating to the role of the ScrumMaster, the challenges associated with doing scrum, identifying waste in your business, the Agile Manifesto, how scrum was used to rescue a troubled project and facilitating change.
A forty-five minute, personalized question-and-answer session with a scrum expert at the conclusion of the first day to answer specific questions about Scrum and how to get started in a company.
Two-year membership with the Scrum Alliance providing access to additional articles, case studies and templates authored by other Scrum practitioners along with discounts to scrum events and conferences.