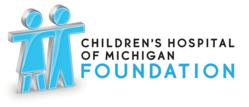 DETROIT, Mich. (PRWEB) February 04, 2013
The Senate has adopted Michigan Senator Bert Johnson's (D – Detroit) resolution to declare February 4th as Cancer Prevention Day. On the heels of the announcement, the Children's Hospital of Michigan Foundation announced their partnership with Less Cancer to create the LessCancer.org Prevention Fund to instigate research surrounding preventative health measures.
Detroit has consistently been included in lists of American cities struggling with health problems. Self Magazine named the city the 3rd worst city for women's health, citing high occurrences of obesity, heart disease, and diabetes. These problems, however, have caused local health professionals to be national pioneers in finding solutions.
"I'd like to thank Susan Foley and the Children's Hospital of Michigan Foundation for the opportunity to develop the LessCancer.org Prevention Fund. When we work to prevent cancer, we directly impact other health issues. The DMC Children's Hospital of Michigan demonstrates cutting edge thinking about preventative health measures and the technology, resources, and knowledge to support it," says Bill Couzens, Less Cancer Founder and Detroit native.
The LessCancer.org Prevention Fund will support research and advocacy to stop diseases caused by environmental hazards, lifestyle choices, foods, etc. The preventative health models being laid here in Detroit will provide the nation with a navigation system they can use. The Motor City has taken their once famous auto ingenuity and has applied it to their health epidemic.
The fund will be a partnership between the CHM Foundation and Lesscancer.org, an organization opening a new office in Detroit. Less Cancer is a campaign of Next Generation Choices Foundation, and is active nationally in the promotion of prevention awareness for reduced incidences of cancer. The organization serves over 20 countries in the social networks.
"The LessCancer.org Prevention Fund is opening doors for us to make such a change in so many different ways. We are truly paving new roads in preventative health," says Susan Foley, Vice President for Advancement for the CHM Foundation. "Detroit is more focused on social entrepreneurialism right now. We've embraced that enterprising spirit and are excited to find innovative solutions to the problems affecting our city."
Senator Bert Johnson (D – Detroit) is dedicated to pushing Detroit to the front lines of problem-solving, paving the way to declare February 4th National Cancer Prevention Day.
"For generations, Detroit's pioneering spirit has led the nation and the work of the Children's Hospital of Michigan Foundation and LessCancer.org is a testament to that legacy," Senator Johnson said. "By focusing on pediatric medical education, research and cancer prevention, we can save time, resources and dollars that would otherwise go to treatments. More importantly, we can save countless families from the hardships associated with devastating illnesses, particularly cancer."
The city that has been riddled with problems recently seems determined to get itself back on track. Individuals, organizations, and politicians have found a common goal to work together towards: to find solutions for not only their own state, but for their country. Detroiters may have just the inventive resourcefulness it takes to lead the way into the future of preventative health.