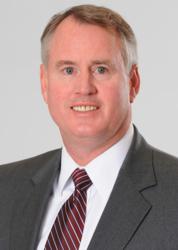 Louisville, KY (PRWEB) February 06, 2013
Bingham Greenebaum Doll LLP is pleased to announce that Daniel E. Fisher has rejoined the firm's Corporate and Transactional Practice Group. Fisher will be located in the Louisville office, helping to expand the regional impact of the firm with his services. He focuses his practice on complex business and financial transactions, primarily focusing on the health care and health insurance industries.
"Dan has a wide range of experience and knowledge," said Mark H. Oppenheimer, Managing Partner of the firm's Louisville office. "We are proud to welcome him back to the firm and are excited that his addition to our office will help us better serve our clients and aid in expanding our regional impact."
Fisher is admitted to practice in Kentucky. He has 26 years of experience as a lawyer and rejoins Bingham Greenebaum Doll LLP after two years at Fultz Maddox Hovious & Dickens PLC. Fisher represents large, national companies (both public and private), as well as small, closely-held businesses. His representation also crosses over into manufacturers, franchise systems, restaurants and energy and natural resource companies.
Fisher graduated from the University of Cincinnati College of Law in 1986 after obtaining his undergraduate degree in business administration with an emphasis in accounting from Wittenberg University three years earlier.
Bingham Greenebaum Doll LLP is a progressive business law firm with nearly 225 professionals serving regional, national and international clients. For more information, visit http://www.bgdlegal.com.