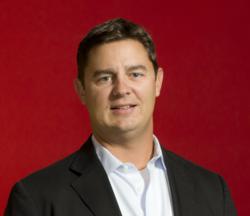 NEW PROVIDENCE, NJ (PRWEB) February 05, 2013
A senior-level health care marketing executive with a personal connection to organ donation was named Chairman of the Board of the NJ Sharing Network Foundation today. The Foundation is the philanthropic arm of NJ Sharing Network, the non-profit organization responsible for the recovery of organs and tissue for nearly 5,000 New Jerseyans awaiting life-saving transplants.
Peter Rooney, Executive Vice President, Director of Client Services, at Ogilvy CommonHealth Worldwide, said he will build on the organization's previous philanthropic successes – all with the goal of saving more lives.
"That is my clear goal: to save more lives. Every day, 18 people in our country die waiting for life-saving organs. I want the people waiting by their phones to get the call," Rooney said.
Rooney, of Mendham, has been a member of the foundation board since 2010. His father, also Peter Rooney, was a Millburn firefighter who suffered from end-stage renal disease. He was receiving kidney dialysis and was on the organ donation waiting list when he died in 2006.
"As a firefighter, my father literally answered the call to help others," Rooney said. "Unfortunately, that call never came for him. But through my work with NJ Sharing Network, I have met so many people who did receive life-saving organs and who feel blessed and so grateful. It is miracle when a life is saved through donation."
In his leadership role, Rooney said he plans to focus his efforts on both philanthropy and education. His aim will be to educate people about the life-saving value of organ donation, as well as to raise funds that support critical programs, such as one that provides specialized training for transplant coordinators who deal directly with families and staff in the hospital setting.
Rooney praised the foundation board's accomplishments, including the Annual NJ Sharing Network 5K Walk/Race as a great campaign; the fundraiser has raised more than $1 million in just two years.
"The 5K was a tremendous success," Rooney said. "I want to build on successes such as this and take our effort to the next level, seeking out more corporate sponsorships and increasing individual contributions."
Elisse Glennon, executive director of the NJ Sharing Network Foundation, noted Rooney's commitment and expertise in health care communications, marketing and promotion.
"We are thrilled to have someone of Peter's caliber to lead our board," Glennon said. "His exceptional expertise in health care, along with his personal understanding and passion for our mission, will help us meet our philanthropic and educational goals for 2013 and beyond."
To learn more about organ and tissue donation, contact NJ Sharing Network at 1-800-742-7365 or visit http://www.NJSharingNetwork.org to register as an organ and tissue donor.
About NJ Sharing Network
NJ Sharing Network is a non-profit, federally designated organization responsible for the recovery and placement of donated organs and tissue for New Jersey residents in need of life-saving transplants. NJ Sharing Network partners with Donate Life America, a not-for-profit national alliance that drives communities to increase their numbers of registered donors.
About NJ Sharing Network Foundation
NJ Sharing Network Foundation is committed to supporting the work of NJ Sharing Network and to increasing the number of lives saved through education, research, donor family support and public awareness about the life-saving benefits of organ and tissue donation and transplantation.