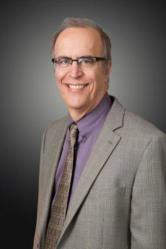 We have expanded our reach to join one of the largest cancer care networks in the nation.
Charleston, SC (PRWEB) February 07, 2013
A nationally respected doctor now at the helm of Roper St. Francis Cancer Care is charting an innovative course for the system's oncology services.
Steve Akman, MD, is the new medical director of Roper St. Francis Cancer Care. Most recently, Dr. Akman served as a high-ranking faculty member of Wake Forest University School of Medicine and Wake Forest University Baptist Medical Center. His tenure as a professor of cancer biology also included several appointments and active participation in research studies. His work appeared in more than 100 publications during his time with the university. Akman served as a staff physician at the prestigious City of Hope Cancer Research and Treatment Center for ten years. His career has also included work with the National Cancer Institute as the director of various research projects and grants.
Now Dr. Akman's attention is focused on enhancing the scope of services provided by Roper St. Francis Cancer Care by cultivating what he calls a value-added experience for patients. In so doing, Dr. Akman will be actively exploring strategies that will germinate from the system's budding partnership with the Carolina HealthCare System Levine Cancer Institute, which is building a network of elite cancer programs and specialists to create a "cancer institute without walls" to provide patients greater access to specialists, treatment, clinical trials and support services.
"Roper St. Francis already treats more cancers for some sites, including breast, colorectal and prostate than anyone else in the Lowcountry and at a level of excellence comparable to the top facilities in the country," said Dr. Akman. "We have now expanded our reach to join one of the largest cancer care networks in the nation. That makes the treatment possibilities for cancer patients in the Lowcountry almost limitless."
Levine Cancer Institute announced its charter member institutions in 2012, inviting Roper St. Francis into the network of more than 30 hospitals forming the innovative institute "without walls." Now Akman is responsible for taking that partnership to the next level.
"This connection between Roper St. Francis and Levine Cancer Institute increases the access Lowcountry patients have to novel therapies, like new drugs on trial, years prior to them being made commercially available," Dr. Akman said. "We anticipate seeing about 14,000 newly diagnosed people with cancer in the Levine Cancer Institute network this year and we will collaborate on treatment plans and approaches that will greatly benefit our patients."
Dr. Akman is board certified in internal medicine and medical oncology. He earned an undergraduate degree in physics from Cornell University then attended Albert Einstein College of Medicine in New York. He completed an internship and residency in internal medicine at Beth Israel Hospital, affiliate of Harvard Medical School, and followed his time there with a fellowship in medical oncology at the National Cancer Institute's Baltimore Cancer Research Center.
About Roper St. Francis Healthcare
Roper St. Francis Healthcare is the Lowcountry's only private, not-for-profit healthcare provider. The 657-bed system comprises more than 90 facilities and services in seven counties. Member hospitals include Roper Hospital, Bon Secours St. Francis Hospital and Roper St. Francis Mount Pleasant Hospital, each of which is accredited by The Joint Commission. Our active medical staff is made up of more than 800 board certified physicians. The group includes Roper St. Francis Physician Partners, an expansive network of more than 200 physicians who offer primary care and 20 subspecialties. Roper St. Francis Healthcare is routinely recognized for excellence in patient care by national organizations and agencies such as BlueCross BlueShield, the Commission on Cancer, National Accreditation Program for Breast Centers, Thomson Reuters, U.S. News & World Report, Consumer Reports and more. With more than 5,200 employees, RSFH is Charleston's largest private employer, and the system consistently scores in the superior category for patient and physician satisfaction. http://www.rsfh.com
About Levine Cancer Institute
Levine Cancer Institute, is changing the course of cancer care by removing the barriers that separate patients from access to world-class research and breakthrough treatments. Through the latest advances in technology and by building upon Carolinas HealthCare System's strong network of affiliated hospitals and providers, the Institute is able to deliver innovative, value-driven protocols when they are needed most – so where a patient lives will not determine how they fight cancer.